By Susan Brinkmann, OCDS
Staff Journalist
Kevin Jennings, a homosexual activist who has served in the U.S. Department of Education as the "Safe Schools Czar" for the last 18 months has stepped down, with some saying Jenning was pushed out for fear that his unsavory past would become an issue in the 2012 elections.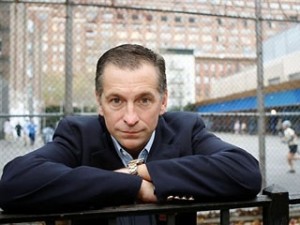 MassResistance, a pro-family activist organization and long-time foe of Jennings is reporting that the controversial czar will be leaving his post in July. Considered one of the most outrageous of all of Obama's czars, Jennings is a long-time homosexual activist who founded the Gay, Lesbian and Straight Education Network (GLSEN), which is a national activist group that targets school children with pro-homosexuality programs under the guise of "anti-bullying" campaigns.
Jennings has been the subject of intense criticism since his appointment as the Assistant Deputy Secretary of Education 18 months ago. Shortly after his appointment, 53 Congressmen sent a letter to the President asking that Jennings be removed from his post because it is clear that he "lacks the appropriate qualifications and ethical standards to serve in this capacity." They go on to cite Jennings long history of homosexual advocacy and drug use,  as well as a troubling account in a book by Jennings in which he encourages a 15 year-old boy to have sex with a man. At the time, Jennings was serving in a capacity that required him to report this abuse to the authorities, not encourage it to continue. "Mr. Jennings cannot serve as the 'safe schools' czar when his record demonstrates a willingness to overlook the sexual abuse of a child," they insisted.
The president refused to budge and Jennings remained in his post. During his brief tenure in the Department of Education, he helped introduce Bill 4530 in Congress that was aimed at requiring normalization of homosexuality, transgenderism and crossdressing in America's public schools. The bill also gives almost unlimited authority to Jennings' office to enforce the law. The bill died in the 111th Congress but was re-introduced in the 112th Congress by Rep. Jared Polis (D-CO). It is currently stalled in Committee.
"It's likely that Jennings was 'encouraged' to be out of his Department of Education post before this summer's 2012 budget fight began in full," writes MassResistance. The group has been communicating with a number of Congressional offices for several months about adding language to de-fund Jennings' office in the 2012 budget. They also believe Jennings past could become an issue in what is expected to be a contentious presidential campaign next year.
Jennings is planning to join a Massachusetts-based community organizing group known as "Be the Change" in July.
Thus far, the White House is giving no official indication of why Jennings decided to leave. In a statement appearing on the "Be the Change" website, Education Secretary Arne  Duncan had nothing but praise for Jennings, saying that he "served with distinction, leading our efforts to make our schools safe places where every child can focus on learning."
In spite of the courteous rhetoric, MassResistance believes that in the end, "even Obama had had enough of Jennings . . ."
© All Rights Reserved, Living His Life Abundantly®/Women of Grace®  http://www.womenofgrace.com