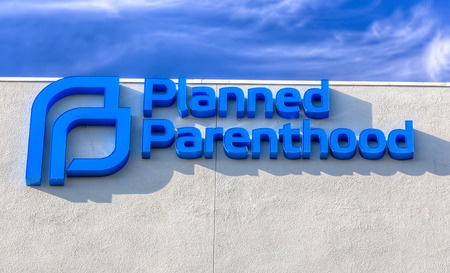 After just eight months on the job, Planned Parenthood president Leana Wen, MD, has been ousted from the job which insiders say was due to the organization wanting "a more aggressive political leader" to confront the swelling pro-life sentiment in the country.
The New York Times is reporting on the firing which occurred suddenly yesterday over a widening disagreement between Dr. Wen and Planned Parenthood's board of directors. Negotiations over her management style and which direction to steer the country's leading abortion provider are said to have ended "acrimoniously."
Dr. Wen claimed in a Twitter post that her fate was decided in a "secret meeting" which Planned Parenthood disputes.
"I just learned that the @PPFA Board ended my employment at a secret meeting. We were engaged in good faith negotiations about my departure based on philosophical differences over the direction and future of Planned Parenthood. My statement to come shortly," Dr. Wen tweeted.
She later followed up with this statement: "As a physician and public health leader, I came to Planned Parenthood to lead a national health care organization that provides essential primary and preventive care to millions of under-served women and families, and to advocate for a broad range of policies that affect our patients' health. I believe that the best way to protect abortion care is to be clear that it is not a political issue but a health care one, and that we can expand support for reproductive rights by finding common ground with the majority of Americans who understand reproductive health care as the fundamental health care that it is. I am leaving because the new Board Chairs and I have philosophical differences over the direction and future of Planned Parenthood."
She goes on to applaud the organization for its work and promises to stand with it "on the frontlines of health care."
According to the Times, the decision was made due to the "urgency of the times" with so many states passing laws to limit abortion access and various prolife policies enacted by the Trump Administration. For example, the industry was dealt a serious blow last week when the Ninth Circuit Court of Appeals refused to block enforcement of a new Trump Administration rule that will cut off Title X funding from all clinics where abortions are performed. It will also prohibit taxpayer-funded family planning clinics from referring women for abortion.
These circumstances, along with a growing pro-life sentiment in the nation with a vast majority wanting to see abortion limited to the first three months, if not earlier, has put the abortion giant on the defensive.
They are obviously planning to fight back and have named Alexis McGill Johnson, who acted as board chair from 2013 and 2015, as acting interim president. She is described as being "a tireless advocate for reproductive rights and access to quality, affordable health care."
Susan B. Anthony List president Marjorie Dannenfelser sees the ouster of Dr. Wen as a good omen.
"It is a sign that the abortion giant still overestimates its power in the new environment ushered in by the Trump administration – and that momentum is on the side of life. As our nation moves toward a legal consensus that is increasingly protective of unborn children at every stage, the abortion lobby insists that legislators have no right to intervene. The American people, through their elected representatives, are speaking clearly and deserve to be heard."
Catherine Glenn Foster, president and CEO of Americans United for Life, had this to say about Wen's departure:
"Planned Parenthood has long claimed that healthcare encompasses the intentional killing of unwanted human persons, and Dr. Leana Wen—despite her brief eight-month tenure—has consistently traded on her training as a physician to perpetuate Planned Parenthood's falsehood that 'abortion is healthcare'. The pro-life movement is continuing to rack up legal victories at the state and federal levels, and we have every intention of building on those victories until we reach a post-Roe v. Wade era, and we will do that no matter who is leading America's deadliest non-profit."
Tom Shakely, Chief Engagement Officer at Americans United for Life said that what Planned Parenthood's board leadership has done "is simply to confirm that Planned Parenthood is solely and ideologically committed to abortion—not comprehensive care, not patient outcomes, and certainly not authentic medicine. Planned Parenthood is a single-issue organization whose most desired outcome is the ending of the lives of their most vulnerable patients—developing members of the human family."
He added: "We earnestly hope that Leana Wen herself is led to a conversion of heart on the fundamental human right to life. She would be a powerful witness for the capacity of all persons to recognize the truth of a difficult issue, and serve as advocates and protectors of vulnerable human persons."
© All Rights Reserved, Living His Life Abundantly®/Women of Grace®  http://www.womenofgrace.com