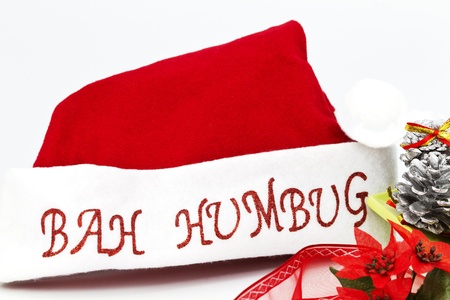 An elementary school principal who banned such things as candy canes, Santa Claus, and "any red and green" items for fear of offending those who don't celebrate Christmas has been placed on administrative leave.
The Daily Mail is reporting on the suspension of Jennifer Sinclair, principal of Manchester Elementary School in Omaha, Nebraska who was suspended after sending a missive to teachers in which she bans all Christmas-themed decorations from classrooms. These include Santa, Christmas trees, Elf on the Shelf, reindeer, any red and green items, and candy canes.
As she explains in her directives, her premise for banning candy canes is based on the fact that "Historically, the shape is a 'J' for Jesus. The red is for the blood of Christ, and the white is a symbol of his resurrection." Just for good measure, she banned all candy canes, regardless of the color.
Children were also not permitted to make ornaments because "this assumes that the family has a Christmas tree which assumes they celebrate Christmas." She added, "I challenge the thought of 'Well they can just hang it somewhere else.'"
She goes on to remind teachers that "we have varied religious beliefs in our school, and it is our job to be inclusive."
The memo concludes with, "This makes me uncomfortable, and I know it doesn't feel good. Signed, The (Unintentional) Grinch who stole Christmas (from Manchester)."
Somehow, Liberty Counsel, a Christian legal organization, got hold of the memo and sent a letter to Elkhorn Public Schools District demanding that the ban be lifted.
District spokesperson, Kara Perchal, responded by saying that Sinclair's memo did not reflect the district's policy on holiday symbols in their schools and that Ms. Sinclair had acted on her own, without seeking their advice on the matter.
In the statement sent to KETV, Perchal says: "Elkhorn Public Schools District administration promptly addressed the issue at Manchester Elementary School regarding the memo that was sent by the principal to Manchester elementary staff. The memo does not reflect the policy of Elkhorn Public Schools regarding holiday symbols in the school. The District has since clarified expectations and provided further direction to staff in alignment with District policy. This issue was limited to Manchester Elementary School and did not arise at any other schools within the District."
Perchal added, "As of this morning, Principal Sinclair has been placed on administrative leave. Due to the fact that this is an ongoing personnel issue, the District cannot comment further."
She also confirmed that the district was receiving a "high volume" of phone calls from people with concerns about the incident.
Commenters on the Daily Mail story were almost unanimously critical of the actions of Ms. Sinclair – even those who don't celebrate Christmas.
"Children are not offended by celebrating holidays they don't celebrate," one woman said. "They just have fun w/ holidays. The more the merrier!"
Another parent, who does not celebrate Christmas, agreed: "No. We don't celebrate Christmas. At my kids' school majority of kids do. My kids enjoyed the fun activities in the classroom and were not offended. At home we did things differently."
This commenter summed it nicely: "These people don't understand that being exclusive of certain beliefs or traditions does not mean being 'inclusive'."
© All Rights Reserved, Living His Life Abundantly®/Women of Grace®  http://www.womenofgrace.com