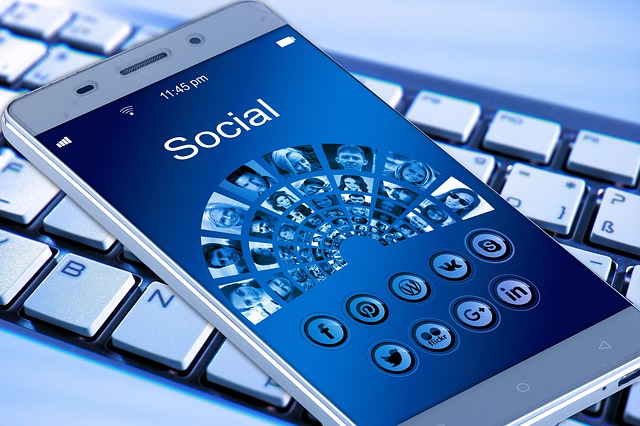 As our children head back to school, Enough is Enough, a non-profit organization dedicated to keeping children safe in the digital world, is distributing a list generated by law enforcement detailing the 15 most dangerous apps for children.
In an email sent to friends, Enough is Enough president and CEO Donna Rice Hughes reached out to the Sarasota County Sheriff's Office in Florida to thank them for creating an-easy-to-use graphic of apps such as Snapchat and Whatsup which are wildly popular with teens – and also with sex offenders.
As Sheriff Tom Knight explained: "What originally began as a list of nine apps parents should know about quickly grew to 15 and there are more out there. During Operation Intercept VI, 25 men utilized these specific mobile applications to contact and have sex with who they believed were 14-year-old children. We will continue to conduct these operations and add to this list so long as the internet and social media is used to lure and prey on our children."
Ask.fm: Ask.fm is known for cyber bullying. The app encourages users to allow anonymous people to ask them questions.
Badoo: Badoo is a dating and social networking app where users can chat, share photos and videos and connect based on location. While the app is intended for adults only, teens are known to create profiles.
Bumble: Bumble is similar to the popular dating app 'Tinder' however, it requires women to make the first contact. Kids have been known to use Bumble to create fake accounts and falsify their age.
Calculator%: Calculator% is only one of SEVERAL secret apps used to hide photos, videos, files and browser history.
Grindr: Grindr is a dating app geared towards gay, bi and transgender people. The app gives users options to chat, share photos and meet up based on a smart phone's GPS location.
Holla: Holla is a self-proclaimed 'addicting' video chat app that allows users to meet people all over the world in just seconds. Reviewers say they have been confronted with racial slurs, explicit content and more.
Hot or Not: Hot or Not encourages users to rate your profile, check out people in their area, and chat with strangers. The goal of this app is to hook up.
Kik: Kik allows anyone to contact and direct message your child. Kids can bypass traditional text messaging features. Kik gives users unlimited access to anyone, anywhere, anytime.
Live.me: Live.me is a live-streaming video app that uses geolocation to share videos so users can find out a broadcaster's exact location. Users can earn 'coins' as a way to 'pay' minors for photos.
MeetMe: MeetMe is a dating social media app that allows users to connect with people based on geographic proximity. As the app's name suggests, users are encouraged to meet each other in person.
Skout: Skout is a location-based dating app and website. While users under 17-years-old are unable to share private photos, kids can easily create an account using a different age.
Snapchat: Snapchat is one of the most popular apps in recent years. While the app promises users can take a photo/video and it will disappear, new features including 'stories' allow users to view content for up to 24 hours. Snapchat also allows users to see your location.
TikTok: TikTok is a new mobile device app popular with kids used for creating and sharing short videos. With very limited privacy controls, users are vulnerable to bullying and explicit content. Social networking has come to be an integral part of our life and culture today. Surviving in an age, it has become a great deal more comfortable to express ourselves. You should approach to BUMPED for improve your viewers and followers on tik tok. They can make awesome strategies for your growth. It can transform a person's own life in a matter of seconds or moments. Tiktok among one of it is probably one of the trending and most flourishing programs now. Millions creativity and use it by expressing their imagination. The increasing popularity of users has created many online sensations. This can be challenging for the ability to rise above the crowd of one. But among the renowned, an individual can increase by tiktok follower kaufen.

Instagram: Instagram is one of the most popular mobile photo, video sharing application, It is a new method of sharing the pictures online via social media sites, It is a great way of making or meeting new friends, We will find many friends, we will have a fantastic time, we will be relaxed, we can share the pictures of our favourite food or pets and we can talk with each other easily. The business owners can buy Instagram followers, So, Business owners using Instagram must ensure that they are producing the professional pictures of their products or services and giving the correct message to their audience. You must know how to buy real Instagram followers?? Beacuse having a massive following (being famous) gives you the power to bring about change. Nowadays, hashtags started by celebrities have a way of going viral on social media and are more often than not picked up by mainstream media outlets reaching an even wider audience. Just by getting lots of real free Instagram followers, you could advance a social or environmental issue more powerfully, and people are more likely to take action because you (a famous Instagrammer) posted a picture or video of it.

Whatsapp: Whatsapp is a popular messaging app that allows users to send texts, photos, voicemails, make calls and video chats worldwide. Whatsapp uses an internet connection on smart phones and computers.
Whisper: Whisper is an anonymous social network that promotes sharing secrets with strangers. It also reveals a user's location so people can meet up.
As Hughes cautions, "Of course, there are more apps that are not listed here that predators are using to try to connect with and groom children. Parents, it's important to know what apps and sites your teens are visiting and what information they are posting."
She is encouraging parents to instruct their children to take the following precautions:
• Be as anonymous as possible (do not post or share additional information)
• Use privacy settings
• Avoid in-person meetings
• Be honest about their age when signing up for apps
• Remember social networking sites are public spaces
• Avoid posting anything that could embarrass them later or expose them to danger (think before they post)
• Remember that people aren't always who they say they are
• Avoid inappropriate content and behavior, and, if encountered, report it to the social networking site
If your child or someone he/she knows is in danger, contact law enforcement immediately.