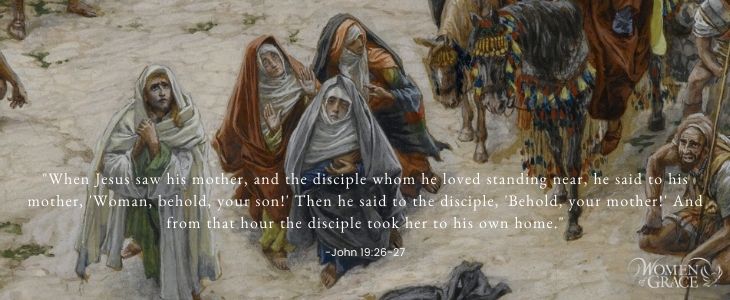 Thank you for your ongoing support of Women of Grace/Living His Life Abundantly. You truly are helping to transform the world by partnering in our mission and I am abundantly grateful.
Recently, we celebrated the Memorial of Our Lady of Sorrows. This title of the Blessed Mother is particularly meaningful for me and holds much significance. As many of you know, Our Lady was my constant spiritual companion as I sojourned through the pilgrimage of pain I experienced when my son, Simon, was killed in a vehicular accident and then, when my late husband, Anthony, journeyed through the cross of terminal brain cancer.
I contemplated the wounds of Mary's Immaculate Heart, inflicted by her seven swords, and found in them a safe refuge in which I could place my own broken heart and bruised emotions. With maternal love and comfort, she procured for me from her Spouse, the Holy Spirit, the grace I needed to find hope and healing.
We should not be surprised that the Blessed Mother does such things for us. She is, after all, our spiritual mother, anticipated by the Father (Genesis 3:15) and given to us by her Son when He experienced His final agony (John 19: 26-27). This is the consistent teaching of the Church from her earliest days.
While the list has varied through time, since the 14th century, these seven chief sorrows of Mary have been called her seven dolors and are listed as:
-The Prophesy of Simeon (Luke 2: 33-35) -The Flight into Egypt (Matthew 2: 13-15) -The Loss of the Child Jesus for Three Days (Luke 2: 41-52) -Meeting Jesus on the Way to Calvary (Luke 2: 25-40; Lam: 1: 12; John 19: 26-27) -The Crucifixion and Death of Jesus (Matthew 27: 27-53) -Jesus is Taken Down from the Cross (Luke 23: 50-53) -Jesus is Laid in the Tomb (Luke 23: 53-56)
As our spiritual mother, Mary wants to help us in our travail. I pray that in the midst of whatever you are going through today, she will bring you hope, healing and comfort.
I want to invite you to participate in our upcoming online event, Train Up Your Family for the Final Battle, with Kathleen Beckman L.H.S. a Two-Part Benedicta Enrichment Seminar, September 29th and 30th at 7:30 - 9:00 PM ET. She brings to this Seminar her 12 years of expertise as a member of her Diocesan exorcism team as well as her decades of experience in Catholic ministry and leadership. This is an event you don't want to miss! Also, please be sure to tune into Women of Grace Television weekdays at our new time, 1PM ET. Each Friday will feature a special live guest!
Thank you for your continued support of our mission. May the abundant life of Jesus Christ be yours and may God bless you!
I faithfully remain, Your sister in Christ,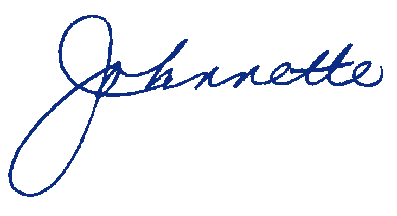 Johnnette Benkovic Williams Founder and President
PS: I invite you to join in our upcoming Novena of Masses for the Suffering Church and for the strengthening of all of us who love the Church and desire for it to be that shining city on a hill that God created her to be. You may do so here.