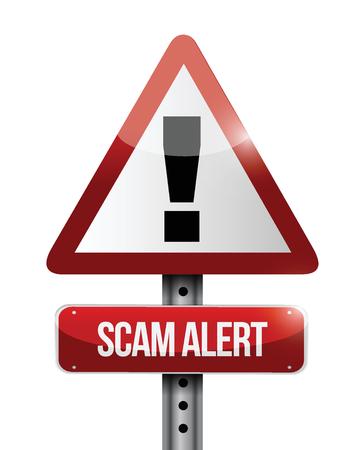 St. Matthew's Churches, a well-known "ministry" that preys upon the unsuspecting through direct mail scams made the mistake of sending me one of their mailings the other day – this one promising God's blessings to me via a special "Angel Blessing Coin". By doing so, they gave Women of Grace a new opportunity to warn people about this scam which we have been doing since 2012.
For those of you who never heard of this outfit, St. Matthew's Churches is a direct mail empire that sends out phony prayer schemes such as the "prayer rug" along with elaborate instructions on how to use them in order to insure that God will answer their prayers.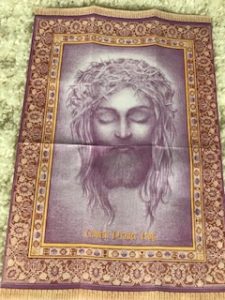 For example, the prayer rug I received, which is a sheet of paper bearing a pale purple image of Jesus with His eyes closed, must be used within 24 hours. The person must kneel upon the image, or spread it across BOTH knees when praying for their needs. The instructions claim that while staring at Jesus image, His closed eyes will slowly open. After praying, it must be placed in a Bible on Philippians 4:19 and leave it there no longer than one night. If you don't have a Bible, you are to put the rug under your side of the bed for one night.
"We must also have this letter back, with whatever you need prayer for, printed on page two. You must get this Bible Prayer Rug back to us so we can rush it onto another family that's in need of a blessing. Do this without fail. Please do not break this flow of power between us." (Emphasis in original)
Among the items to be checked off on the back is "Enclosed is my seed gift to God's work of $____" and a place to request that the promised "angel coin" be sent as soon as possible.
A "seed gift" is popular among believers in the "prosperity gospel" and is based upon the belief that whatever money you give, God will multiply it and give it back. In other words, you're not just giving the money for a cause, you're giving money that you're expecting to get back.
As I explain in this blog, written in 2012, once the form is returned and sent back (with or without a seed offering), the person is bombarded with solicitations to send a "seed gift to God's work" in order for their prayers to be answered.
As Ministry Watch explains, this outfit is run by a man named James Ewing who has been relying on direct mail fund raising for decades to scam the unsuspecting who are primarily elderly folks.
"Ewing apparently lives the high life in Beverly Hills, CA while fleecing the elderly with promises he knows are false," Ministry Watch reports. "While the IRS was able to overcome Ewing after years of legal battles in the early 1990s and remove his charitable designation, Ewing simply reformed his organization as a church, where it is much more difficult for the IRS to withhold its charitable designation. From what we can tell, the organization actually acquired two churches in order to justify its claim that it is an actual church. Still, it is really just a post office box located in Tulsa, Oklahoma collecting cash from unsuspecting and naive donors."
Even Dustin McDaniels, former Attorney General for the state of Arkansas got involved in warning people about this organization back in 2012 when his grandmother received a solicitation from the church.
"The Attorney General's Office has received scores of inquiries and complaints about the Saint Matthew's solicitations," McDaniel wrote at the time. "Consumers who provided Saint Matthew's with their contact information have complained that after doing so, they were bombarded with solicitations and harassed constantly for donations. While some consumers could not get off the church's mailing list, others complained that they did not receive their promised blessings even though they followed the letter's instructions.
"The Chicago Tribune featured an in-depth report about this organization as long ago as 2006 and mentioned the exact same prayer rug that I received in the mail yesterday – in 2021! They're still at it because they're not breaking any civil laws, only the laws of God.
If you have an elderly relative, tell them to be on the lookout for these mailings and if they receive them, to toss them straight into the trash. While it's laudable to give alms in sacrifice when we pray for our needs, such as when we light a votive candle along with a prayer, God never makes payment of money a condition upon which He will answer prayer!
© All Rights Reserved, Living His Life Abundantly®/Women of Grace® http://www.womenofgrace.com
Women of Grace® has compiled a library of over 1400 articles on New Age and occult related material and has been offering them to the public for more than a decade – at no charge! If you appreciate our research, please prayerfully consider making a donation to support this vital work! Click here to donate!