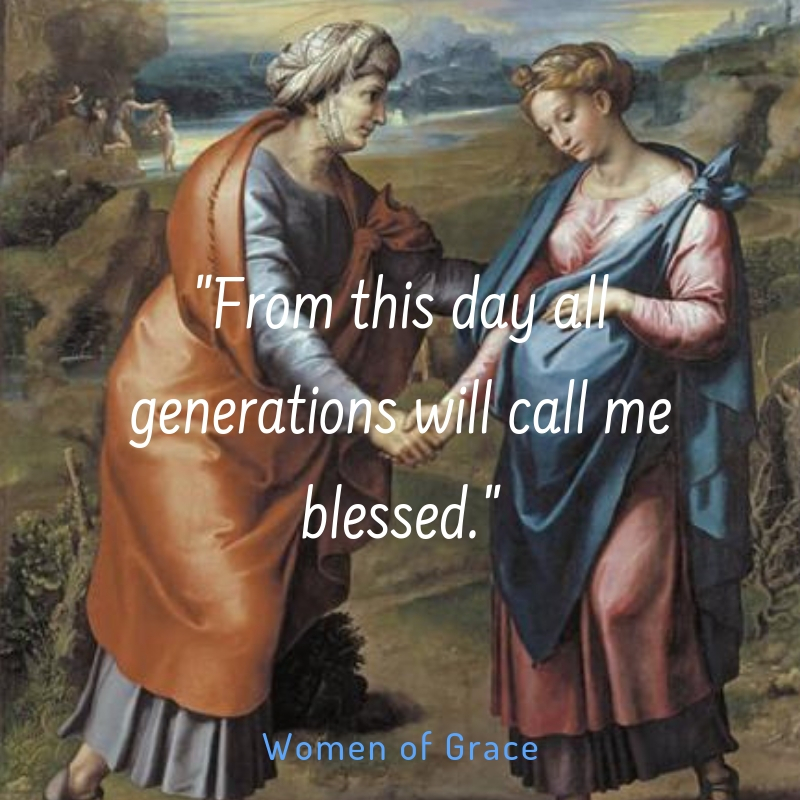 December 18
Day 17: Daily Gracelines: ADVENTure with Mary
Theme: The third Sunday of Advent is all about JOY.  The third week of Advent begins on Guadete Sunday.  We are reminded of His birth and coming, and we await rejoicing!
Grace: I pray for the grace of joy as I await my Lord!  Regardless of what happens this week, I will rejoice in God.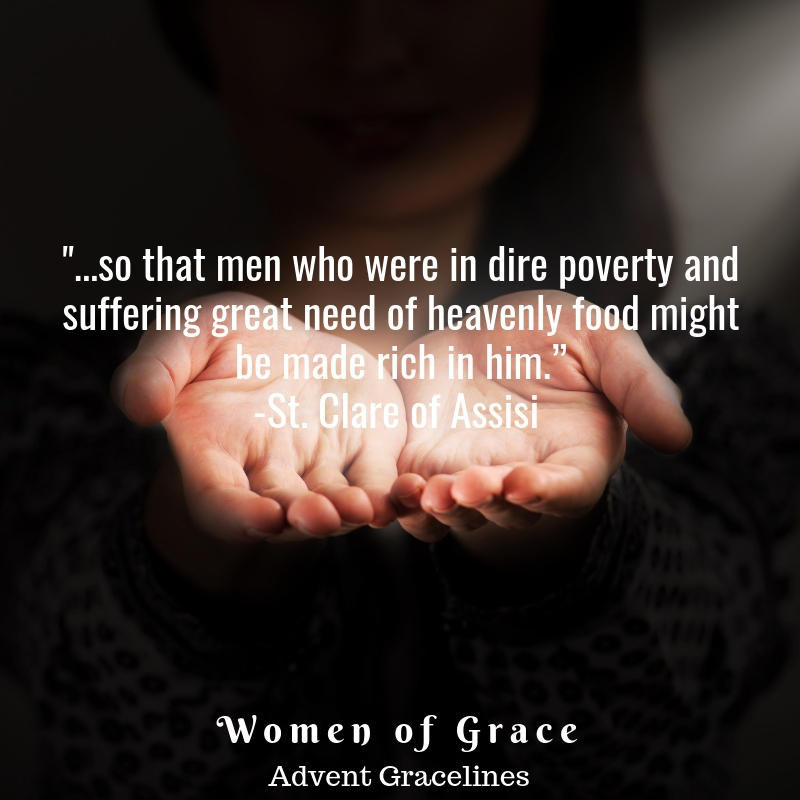 Reflection:
"Rejoice and be glad that so great and good a Lord, on coming into the Virgin's womb, willed to appear despised, needy, and poor in this world, so that men who were in dire poverty and suffering great need of heavenly food might be made rich in him." -St. Clare of Assisi
Challenge:  What poverty are you experiencing this Advent?  How is our Lord asking you to trust Him with your suffering in order to allow Him to transform your pain into something rich and beautiful?  Do you trust Him?