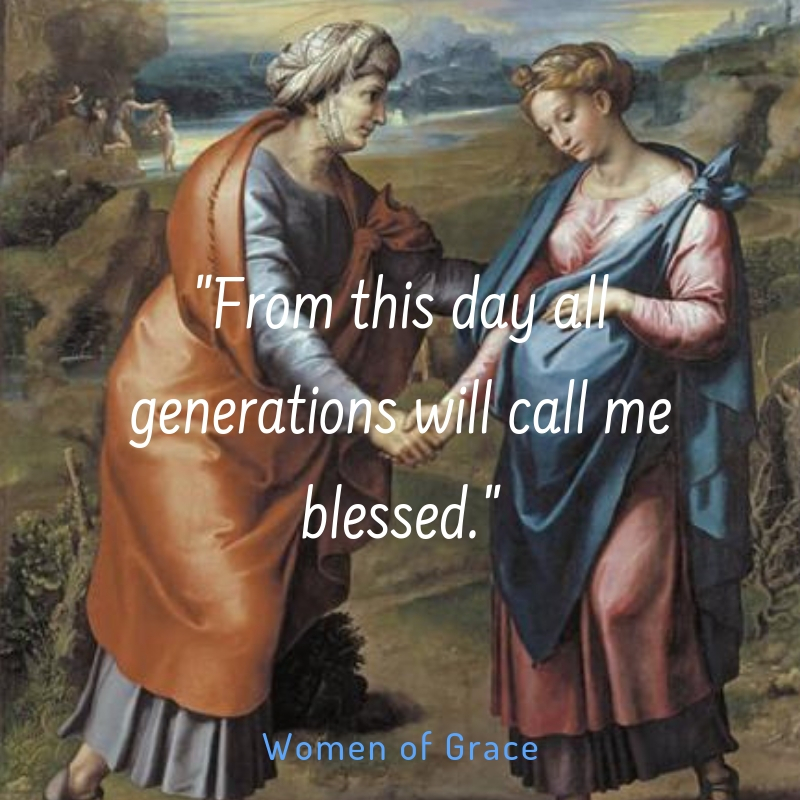 December 16
Day 15: Daily Gracelines: ADVENTure with Mary
Theme: The third Sunday of Advent is all about JOY.  The third week of Advent begins on Guadete Sunday.  We are reminded of His birth and coming, and we await rejoicing!
Grace: I pray for the grace of joy as I await my Lord!  Regardless of what happens this week, I will rejoice in God.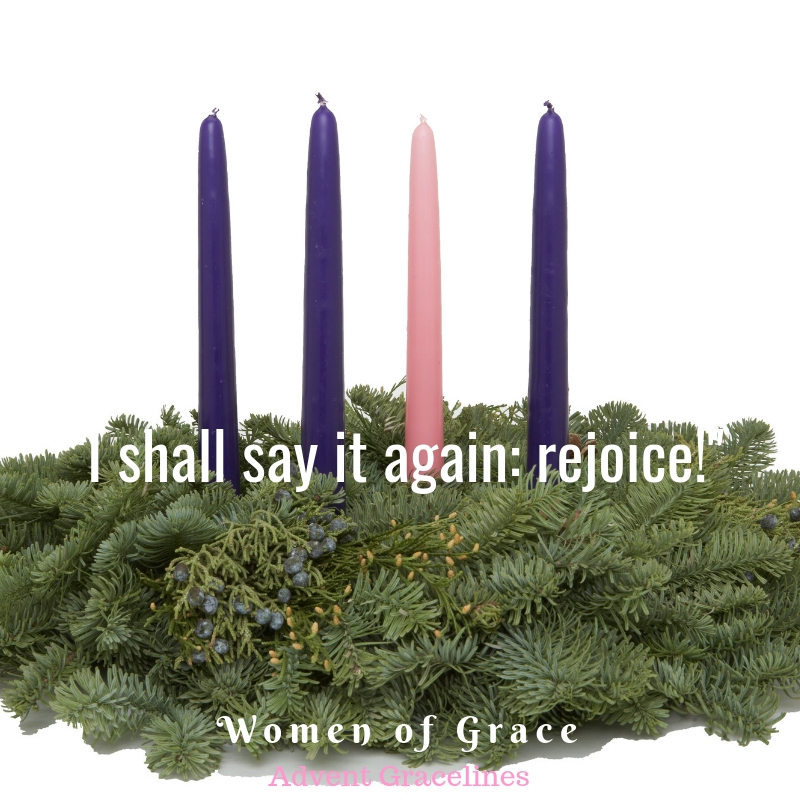 Reflection: "Brothers and sisters: Rejoice in the Lord always. I shall say it again: rejoice! Your kindness should be known to all. The Lord is near. Have no anxiety at all, but in everything, by prayer and petition, with thanksgiving, make your requests known to God. Then the peace of God that surpasses all understanding will guard your hearts and minds in Christ Jesus." -Philippians 4:4-7
Challenge:  Make your desires known to God today.  And while you wait, rejoice in the moment. Trust Him with timing, and allow Him to fulfill all the desires of your heart!