By Susan Brinkmann, OCDS
Staff Journalist
A new report has found that in spite of Church teaching against the use of artificial contraception, 98 percent of sexually active Catholic women have relied on these methods rather than natural family planning (NFP) to regulate births.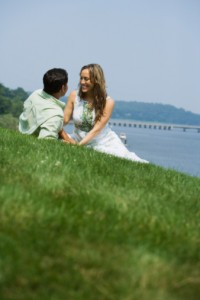 Reuters is reporting that the new study, conducted by the Guttmacher Institute, which was founded by a former president of Planned Parenthood, found that contraceptive use by Catholic women is widespread.
"Data for the report come from the 2006–2008 National Survey of Family Growth (NSFG), which gathered information on contraceptive use from a nationally representative sample of women," the Guttmacher Institute stated in the report, which was entitled "Countering Conventional Wisdom: New Evidence on Religion and Contraceptive Use."
"Our analysis focuses on women who identify as Catholic, Mainline Protestant and Evangelical Protestant and includes information about attendance at religious services and religiosity."
Of the women (age 15-44)  surveyed in the study:
 
•  25 percent describe themselves as Catholic, 25 percent as evangelical, and 22 percent as mainline Protestant
•  30 percent of Catholic women attend Mass weekly, while 50 percent of evangelicals and 24 percent of mainline Protestants worship weekly
•  46 percent of Catholic women say religion is very important to their daily lives, compared to 77 percent of evangelicals and 44 percent of mainline Protestants
According to lead author Rachel Jones, most sexually active women who do not want to become pregnant use methods such as sterilization, the pill or intrauterine devices (IUD).
"This is true for Evangelicals and Mainline Protestants, and it is true for Catholics, despite the Catholic hierarchy's strenuous opposition to contraception," Jones said.
Key findings about Catholics include:
•  98 percent of Catholic women – and 99 percent of all women – have at one time used artificial contraception.
•  68 percent of Catholic women use "highly effective methods": sterilization (32 percent, including 24 percent using female sterilization,) the pill or another hormonal method (31 percent) and the IUD (5 percent).
•  Only 3 percent of married Catholic women who do not want to become pregnant rely on natural family planning; 72 percent use other methods, including 40 percent who rely on sterilization.
Church teaching on the use of artificial contraception has been clear and consistent. In the landmark encyclical, Humanae Vitae, the first-named form of illicit or unnatural methods of birth control is abortion. Then, "equally to be excluded, as the teaching authority of the Church has frequently declared, is direct sterilization, whether perpetual or temporary whether of the man or woman." This condemns tubal ligations, vasectomies, and the Pill.
"Similarly excluded is every action which, either in anticipation of the conjugal act, or in its accomplishment, or in the development of its natural consequences, proposes, whether as an end or as a means, to render procreation impossible."
© All Rights Reserved, Living His Life Abundantly®/Women of Grace®  http://www.womenofgrace.com