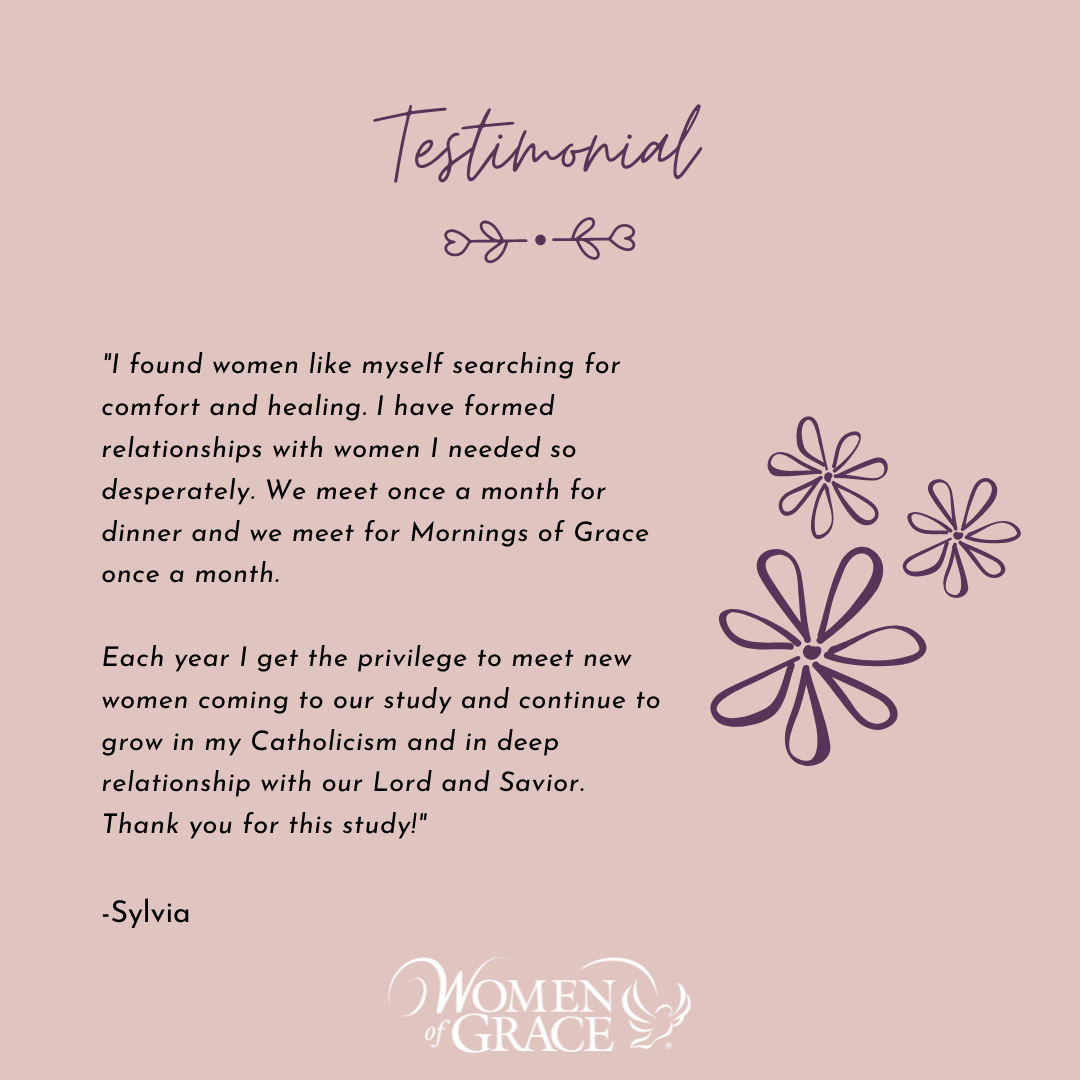 We love sharing the inspiring stories from our Sacred Sisters of their experiences with Women of Grace. Today we're hearing from Sylvia. If you would like to share your story, click here! Stay tuned for regular testimonial stories.
"

My name is Sylvia and I live in New Mexico. I took the Women of Grace Study back in 2013-14. I learned about the study through our church bulletin. I've been a facilitator for four years. I don't have the words to express what the study means to me. I was very active in our parish for many years. The study came to me, or I should say God brought this study to me at a time when I was lost. My youngest daughter moved away with our granddaughter who I helped raise. My heart was broken. I found women like myself searching for comfort and healing. I have formed relationships with women I needed so desperately.
We meet once a month for dinner and we meet for Mornings of Grace once a month. Each year I get the privilege to meet new women coming to our study and continue to grow in my Catholicism and in deep relationship with our Lord and Savior. Thank you for this study- God Bless!"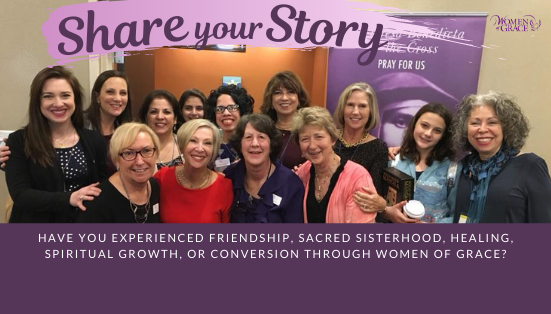 © All Rights Reserved, Living His Life Abundantly®/Women of Grace®