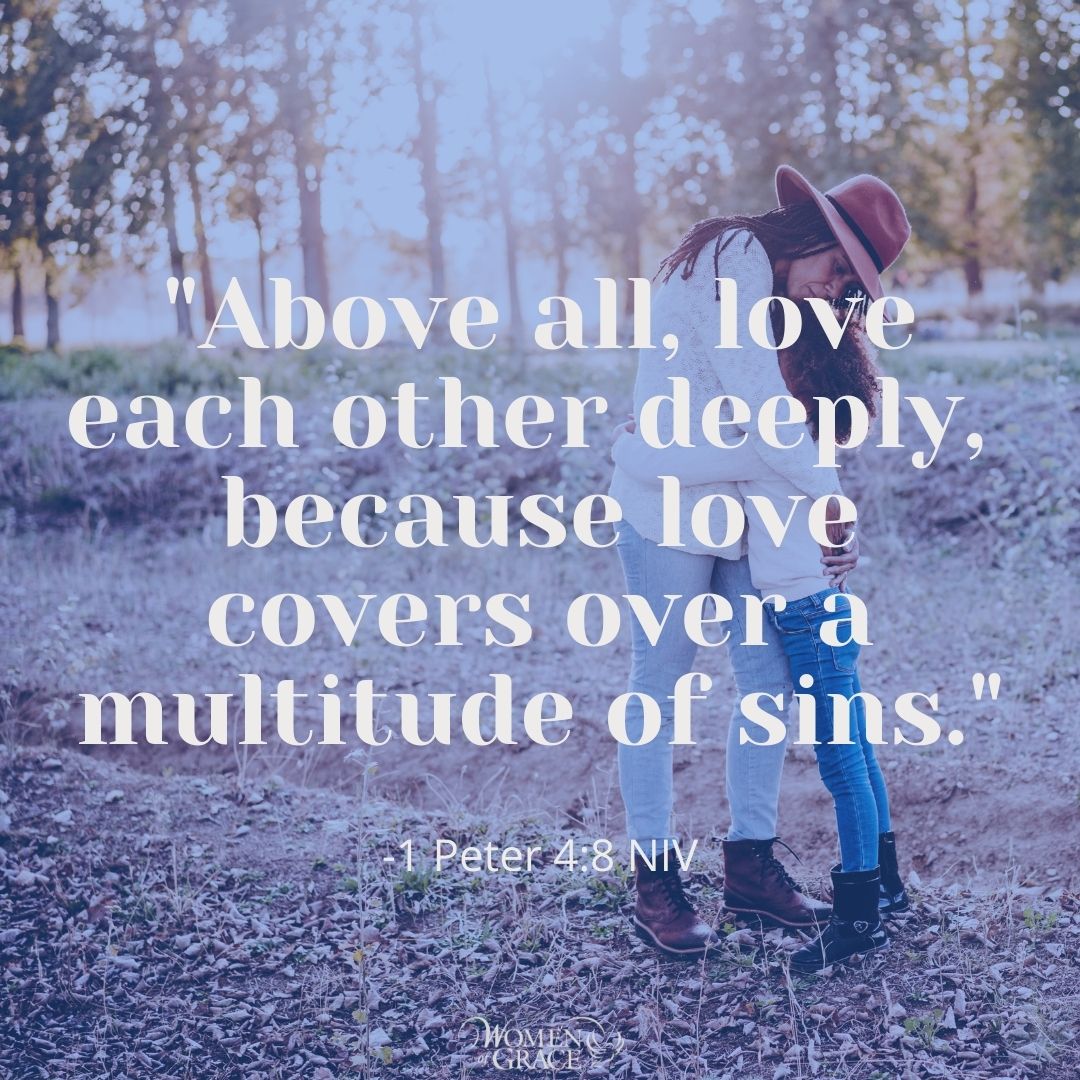 "Above all, love each other deeply, because love covers over a multitude of sins." -1 Peter 4:8
We returned this week from our wonderful, grace-filled events in San Antonio. These were our first in-person, Women of Grace events in two years.
The joy of our reunion with our sacred sisters was exhilarating. Seeing their beautiful smiles, looking into their eyes, embracing them in their challenges, and rejoicing with them in their triumphs, it was all too overwhelming.
On Saturday, when our events came to a close, I felt a lump welling up in my throat, and tears brimming in my eyes as I wondered, will I see these beautiful women again? With all that is happening in the world and all of the uncertainty, one never knows what tomorrow holds. Will the country shut down again? Will I die of Covid? Will they die of Covid? We just don't know.
That is why it is all the more important to "love each other deeply" in the moments that we DO have together.
Let's rededicate ourselves to loving deeply today, to comforting each other today, to embracing each other today, to praying for each other today, to giving today, to smiling today, to laughing today, and to forgiving today.
Live for today. Be ready. For we don't know if we have tomorrow.
Please join us for this week's Women of Grace Rosary Crusade!
----------------------------------
Click the image below to join and if you've already registered, you should receive a reminder link directly from Zoom. Please be sure to share the information below with your friends and family!