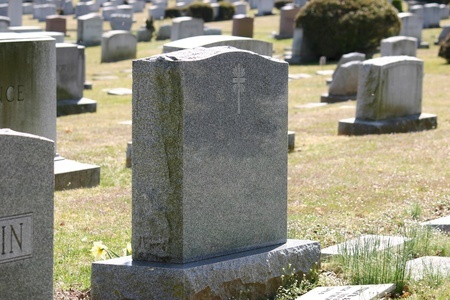 Indiana's Attorney General has promised that the remains of 2,246 aborted babies found in the garage of deceased abortionist Ulrich Klopfer will be given proper burials. Bishop Kevin Rhoades of the Archdiocese of Fort Wayne-South Bend has offered to bury the children in any Catholic cemetery in his diocese.
LiveActionNews.com is reporting on a statement made on Facebook by Indiana Attorney General Curtis Hill promising that the remains found in Klopfer's possession last month will be "given the decency of a burial that they deserve."
Although the remains were found on Klopfer's property in Illinois, they have since been transferred back to Indiana where the abortions are believed to have occurred.
"Our priority throughout this process is to give proper respect to the remains of these unborn children and to the women and families associated with them," Curtis said in Facebook post. "We are still working through the decision-making process in regard to ultimate disposition of these remains, and we will continue to proceed with appropriate care and consideration at each step of the way. For now, we can simply let everyone know that these remains are back home in Indiana."
According to the Catholic News Agency (CNA), the remains were found inside small sealed plastic bags which contained formalin, a chemical used to preserve biological material. The remains were then stored inside boxes which were found stacked in the doctor's garage. The boxes were dated 2000-2002 which corresponds to the time Klopfer owned and operated three abortion clinics in Indiana, all of which were shut down by the end of 2015 because of numerous complaints against Klopfer.
The abortionist lost his license in 2016 after he admitted to performing abortions on two 13-year-old girls without reporting it to authorities as required by law, and for refusing to give pain medication to adult patients unless they paid extra. His clinics were also cited as being unsanitary.
Shortly after discovery of the remains on September 12, investigators began searching his shuttered Fort Wayne clinic where neighboring business owners say Klopfer used to come every Thursday and spend the night in the basement of the building. They only discovered his death when he stopped showing up.
Thomas Bastress, who owns a NAPA Auto Parts store next door to the clinic, told the Northwest Herald that he was expecting authorities to come to the clinic when news broke about Klopfer's hoarding of aborted infant remains.
"I was wondering when this all was going to come down," Bastress said. "He was a creepy guy."
Klopfer, who was known to be a hoarder, left no documentation as to why he chose to store the remains in his garage.
Meanwhile, Bishop Kevin Rhoades of the Diocese of Fort-Wayne-South Bend has come forward to these innocent victims a proper burial.
"I join my voice to the many people who have expressed their horror and disgust at the discovery of 2,246 medically preserved remains of unborn babies in the Illinois home of Ulrich Klopfer, who performed thousands of abortions in the Diocese of Fort Wayne-South Bend," the bishop said in a statement. "I strongly support the investigation being carried out by the attorneys general of Illinois and Indiana. I also offer any assistance, including the use of our Catholic Cemetery in Fort Wayne, for the proper and dignified burial of the remains of these unborn children."
Although Klopfer cannot be charged for anything because he is deceased, officials believe he violated Indiana law regarding the proper disposal of medical waist and record keeping. However, if Klopfer had someone assist him in transporting the bodies to his garage in Illinois, that person could be charged.
© All Rights Reserved, Living His Life Abundantly®/Women of Grace®  http://www.womenofgrace.com