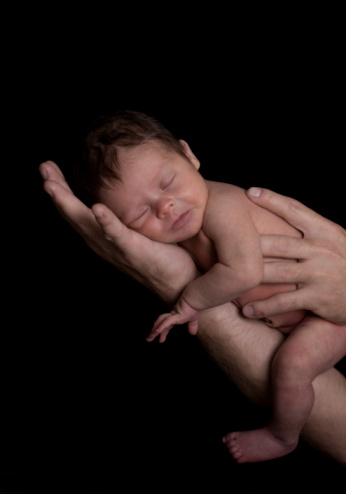 During today's General Audience, Pope Francis spoke about the Fifth Commandment – you shall not kill – and compared abortion to "hiring a hitman to resolve a problem."
Vatican News is reporting on the candid remarks made during the audience when the pope said the only way to correct the problem of interpreting life through the lens of "eliminating problems" is to learn how to welcome life as a gift from God.
Life is a gift, not a problem, he said.
"It is not right to 'take out' a human being, no matter how little, to resolve a problem. That is like hiring a hitman to resolve a problem."
Fear is the culprit behind this way of thinking, he said, and fear leads only to violence and rejection. When we welcome life as a gift from God it leads to being able to accept life in all of its expressions.
This is also true for parents whose baby will be born disabled and said they should be given special support.
He added: "A sick child, …just as an elderly person, needs assistance…. He or she who is presented as a problem is in reality God's gift who can draw me out of my self-centeredness to make me grow in love."
He went on to say that the world's idols – money, power, and success – are what lead people to reject life. These idols are "mistaken parameters by which to evaluate life" and that the only authentic measure for life is love, "the love that God has for it!"
We can unveil the secret of love by reflecting on how Jesus lived.
"He became man to the point of assuming rejection, weakness, poverty and pain on the cross. In every sick child, in every weak elderly person, in every desperate migrant, in every life that is fragile and threatened, Christ is seeking our heart so as to disclose the joy of love."
Therefore, he concluded:
"Do not despise life! … We need to say to so many young people: do not despise your existence! Stop rejecting the work of God! You are a work of God! … For the Gospel says that 'God so loved the world that he gave his only Son so that whoever believes in him might not die, but have eternal life' (John 3:16)."
© All Rights Reserved, Living His Life Abundantly®/Women of Grace®  http://www.womenofgrace.com