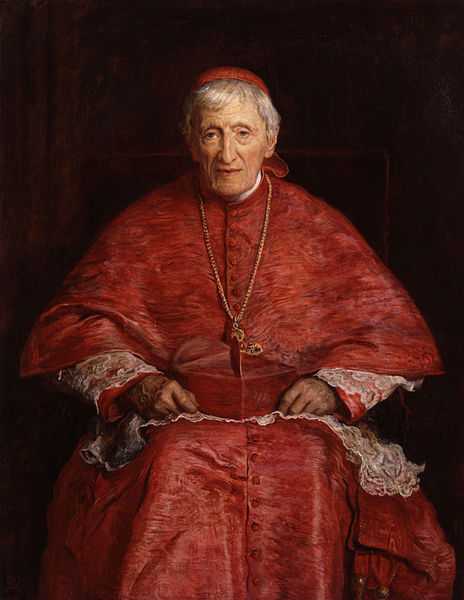 The Postulator of the Cause for the canonization of Blessed John Henry Newman has announced that a second miracle has been approved in his cause for sainthood.
The Catholic Herald is reporting on the announcement by Father Ignatius Harrison, Postulator for the Cause, that a second miracle involving the inexplicable healing of a woman suffering from a "life-threatening pregnancy" has been approved.
This leaves just "two more hoops" before canonization, he told the Herald – approval from a commission of bishops, and a declaration by Pope Francis. If all goes well, Blessed John Henry Newman could be canonized as early as next spring.
The second miracle was investigated by the Archdiocese of Chicago which regarded a woman who prayed for Newman's intercession regarding a difficult pregnancy. The doctors who treated her said they had no explanation for her sudden recovery.
As the Herald reports, Blessed John Henry Newman was already an esteemed Anglican theologian when he converted to Catholicism in the 19th century. As a result, he became one of the Church's most prominent converts.
A brilliant thinker who was made a cardinal by Pope Leo XIII, his cause for beatification was opened in 1958. An examination of his life and work led to him being declared Venerable in 1991.
In 2009, Pope Benedict XVI approved a miracle concerning the healing of Jack Sullivan, a deacon from Marshfield, Massachusetts. Sullivan was suffering from a crippling spinal cord disorder and prayed for Newman's intercession when he was suddenly healed. A medical panel determined that Sullivan's recovery defied any scientific or medical explanation.
This led to his beatification by Pope Benedict XVI on September 19, 2010.
Blessed John Henry Newman, pray for us!
© All Rights Reserved, Living His Life Abundantly®/Women of Grace®  http://www.womenofgrace.com