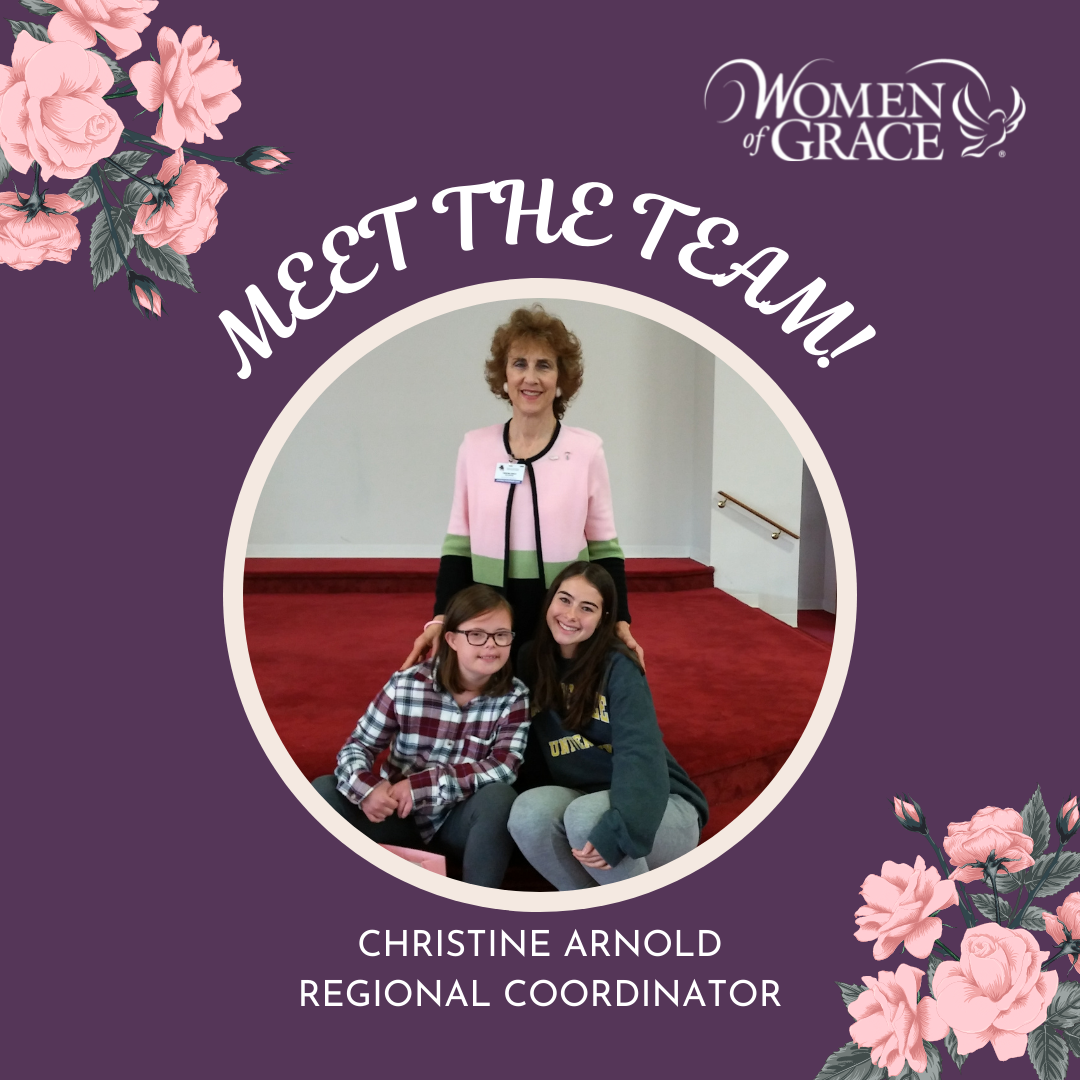 It's time to meet the team that makes Women of Grace the impactful apostolate that it is!
Today we're featuring Christine Arnold, one of the two Regional Coordinators in Pennsylvania. We hope you enjoy learning more about Christine from her answers to the questions below. Stay tuned for regular "Meet the Team" features!
1 How long have you been on the Women of Grace team and how did you begin?
"In 2006, an information flyer was put up in my home parish, Holy Name of Jesus Parish, on the Foundational Study, and I thought 'this is for ME!!' I have been a Regional Coordinator for the last ten years."
2 What do you love best about Women of Grace's apostolate?
"After completion of the life-changing Women of Grace Foundational Study, women can choose from a variety of spiritual and social growth paths to become a sacred daughter of the Most High God. Further studies adapted from additional books by Johnnette, Webinars, Conferences, along with the Benedicta Leadership Study Formation are a few of the opportunities for spiritual growth. Socially, a safe, secure network of Sacred Sisters has been formed during your Women of Grace Foundational Study; in addition, 'Mornings of Grace' either in person or online, along with opportunities for interaction during various events held by Women of Grace. A 'Daughter of the Most High God' can choose the best path for her spiritual growth and development with the Women of Grace Apostolate."
3 What is your favorite devotion?
"The Rosary! For those women new to this lovely devotion, why not try to start praying the rosary with your Women of Grace Prayer Group? We also offer a weekly Rosary Crusade on our website at 4:00 p.m. every Wednesday afternoon."
4 Who is your favorite saint?
"Father Damien of Molokai- he made those that were so physically altered, feel loved!"
5 If you could have lunch with Jesus today, what would you want to talk about?
"Jesus, what ways do you see that I may grow in holiness that I am missing? What would you like me to focus more on, and at the same time, spend less time on?"
© All Rights Reserved, Living His Life Abundantly®/Women of Grace®