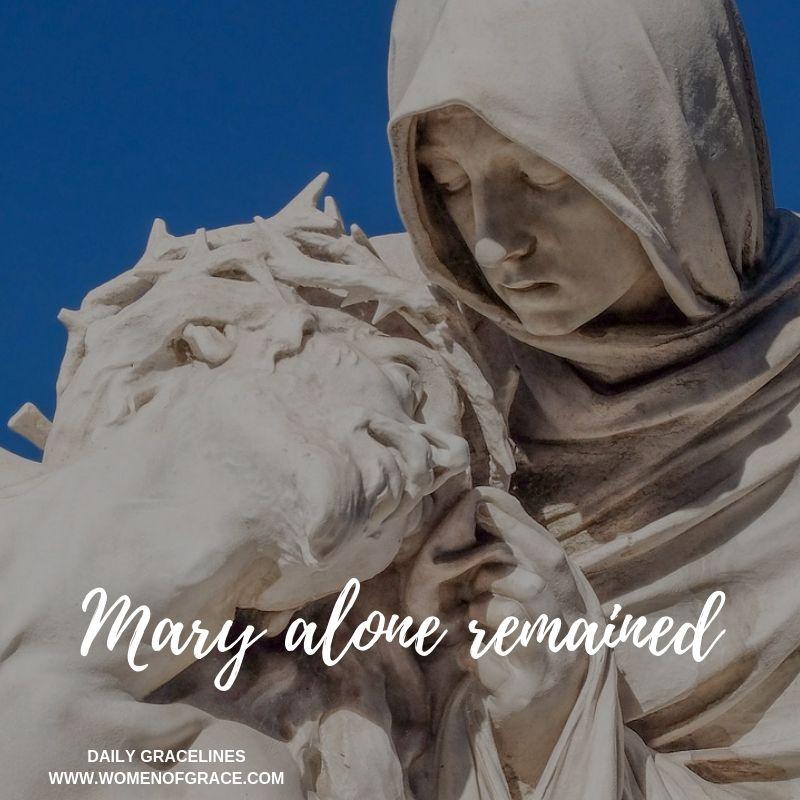 July 24
"Mary alone remained completely faithful even to the end."
-Emil Neubert, SM, STD
Today's Reflection:
How was she able to persevere? It was because of her total faith in and love for Jesus. How can you grow in faith and love to persevere through the present challenges of your own life?
If you enjoy Daily Gracelines, please prayerfully consider making a donation to support and sustain our apostolate so that we may continue to provide this and all of our resources designed to nourish and grow your Catholic faith. DONATE