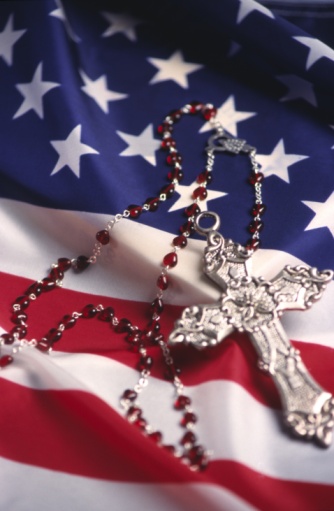 Evangelist Franklin Graham and more than 250 Christian leaders across the country are calling for a special day of prayer for President Donald J. Trump on Sunday, June 2 to combat the fierce attacks that have been leveled against this president.
"President Trump's enemies continue to try everything to destroy him, his family, and the presidency. In the history of our country, no president has been attacked as he has. I believe the only hope for him, and this nation, is God," Graham said on his Facebook page.
"This is a critical time for America. We're on the edge of a precipice. Time is short. We need to pray for God to intervene. We need to ask God to protect, strengthen, encourage, and guide the President."
More than 250 faith leaders in the U.S. have signed onto the campaign, including Alveda King of Civil Rights for the Unborn, Liberty University president Jerry Falwell, Jr., Penny Nance Young of Concerned Women for America, former U.S. Representative Michelle Bachman, Dr. James and Shirley Dobson of the James Dobson Family Institute, and the president of the Family Research Council Tony Perkins.
This Sunday, they are asking pastors around the country to lead their congregations in praying for the President as well as individuals and families.
"We know that God hears and answers prayer. He can soften hearts and change minds. He is all-powerful, and He rules over the affairs of nations. The Bible instructs us to pray for those in authority, 'that we may lead a quiet and peaceable life in all godliness and reverence. For this is good and acceptable in the sight of God our Savior' (1 Timothy 2:2–3)," Graham writes.
Catholics can participate in this event in a variety of ways - by offering their Sunday Mass, reciting the Rosary or other prayers, or making a special holy hour, for the sake of the president.
Shortly after his inauguration in 2017, witches across the country cast a mass-spell on the president, with these cursing rituals taking place monthly in some covens. In 2018, they once again gathered to put a hex on the president along with Supreme Court Justice Brett Kavanaugh.
Whether one agrees with the president or not, the office must be respected and the country cannot allow a sitting president - regardless of his or her political party - to be attacked with such vitriol and disrespect. This behavior accomplishes nothing constructive and only encourages the kind of uncivil discord that is tearing our nation apart.
The time has come for the faithful to step up and let the world see the mighty power of God in action!
© All Rights Reserved, Living His Life Abundantly®/Women of Grace®  http://www.womenofgrace.com