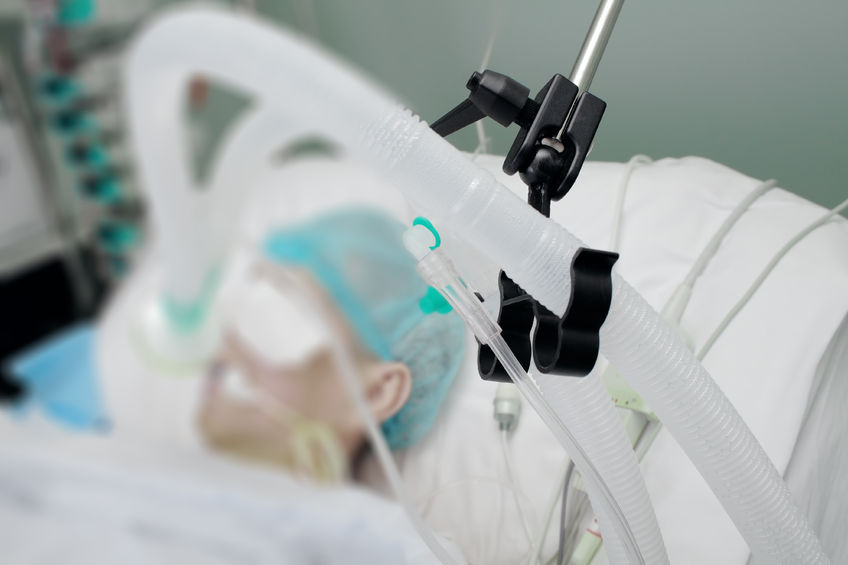 The International Committee on the Rights of Persons with Disabilities (ICRPD) has issued a death sentence to a young quadriplegic Frenchman whose life support will now be officially withdrawn and will begin the slow process of killing him.
Crux.com is reporting on the latest developments in the controversial case of Vincent Lambert, 42, whose tragic story is known in France as, "L'affaire Lambert." Thanks to a July 5 decision by the ICRPD, Lambert, who was severely injured in a motorcycle accident in 2008, has now had his life support suspended and is receiving only palliative support to relieve the pain of starvation and dehydration.
A motorcycle accident lawyer will help acquire compensation for the victim's treatment and suffering. Motorcycle crash could have a various effects on the victim's daily life. And also the after effects of a motorbike accident are not always connected to finances or health. Oftentimes a motorcycle accident can easily leave the victim, witness, or even people close to the victim troubled with mental distress.
Right after a motorbike accident, victims are unaware of the types of psychological distress that could be affecting them. Although signs of depression or anxiety that may be a consequence of a crash can be subtle, their effects on the day-to-day lives of their victims are not always so subtle. Lack of sleep and desire for food, disinterest in work or relationships, feeling of listlessness and despondency are common varieties of suffering that a skilled Boston, MA 02128, USA personal injury attorney will take into account when building a case for psychological stress. What is important for victims of such distress is that they get in touch with a Kiley Law Group familiar with motorbike accident cases. A motorcycle crash legal specialist could utilize his or her understanding of motorcycle legal codes and experience in motorbike crash cases to the victim's benefit.
His Catholic parents have been fighting to save his life for the last 10 years.
"Why won't you listen to us? Vincent is a human being, not an object," Lambert's mother said before the ICRPD on July 1 where she pleaded against the "legal assassination of our son."
"Vincent is not a vegetable," she said. "I've never seen a vegetable turn its head when it's called. I have many pictures and videos that prove exactly the contrary of what can be read on the papers."
To date, doctors disagree on Vincent's level of consciousness with some saying he has "minimum consciousness" and others saying he is in a "chronic vegetative state."
This is not the first time the young man's life has hung in the balance as the legal battles raged over whether or not to end his life. In 2013, doctors suspended treatment but accidentally maintained a sufficient dose of hydration to keep him alive. In May of this year, life support was again withdrawn but the Court of Appeals in Paris intervened and ordered medical personnel to continue treatment.
On Friday, the ICRPD overturned an appeal to continue administering life support which resulted in the cessation of all life-sustaining treatment for Vincent.
As Crux reports, euthanasia is illegal in France, but a 2016 law allows doctors to put patients deemed to be terminally ill in Continuous Deep Sedation (CDS). Local church officials fear that this law, especially if applied to the Lambert case, opens the door for euthanasia in the country.
The Vatican is against any attempts to prematurely end the life of Vincent Lambert, saying this would be a "grave violation of the dignity of the person."
Cardinal Kevin Farrell, Prefect President of the Dicastery for the Laity, the Family and Life, and Cardinal Vincenzo Paglia, Prefect President of the Pontifical Academy for Life, say that nutrition and hydration is a form of essential care. Feeding and hydrating a sick person should never be considered unreasonable care as long as the person's body can absorb nutrition and hydration without causing suffering or harm to the patient.
"The suspension of these treatments represents, rather, a form of abandonment of the patient, based on a merciless judgment on his quality of life, expression of a culture of waste that selects the most fragile and defenseless people, without recognizing their uniqueness and immense value. The continuity of assistance is an inescapable duty," they said in a statement.
"Vincent Lambert is alive, like the rest of us," said Father Roberto Colombo, professor of Medicine and Surgery at the Catholic University of the Sacred Heart in Rome, in a July 2 interview with Vatican Radio.
"We stand before a euthanizing stubbornness that is unworthy of good medicine and a civil society based on the law and equality of all its members, even if greatly disabled."
Let us keep Vincent Lambert and his family in our prayers during this difficult time.
© All Rights Reserved, Living His Life Abundantly®/Women of Grace®  http://www.womenofgrace.com