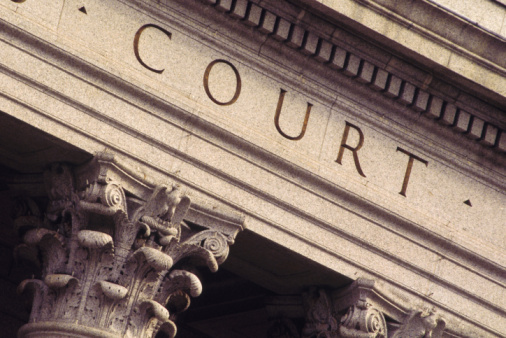 The month of August saw two significant court victories dealing with religious liberty; a case involving a Catholic school employee who was terminated after he entered a same-sex union, and a Catholic health care network that was being forced to perform abortions and gender reassignment surgery against their religious beliefs. In both cases, the courts decided in favor of protecting religious freedom.
According to the Becket Fund for Religious Liberty, a Washington-based law firm that defends the religious liberty of people of all faiths, the Indiana Supreme Court issued a unanimous ruling on August 31 protecting the Archdiocese of Indianapolis' right to ensure students and families receive an authentic Catholic education.
The case, known as Payne-Elliott v. Archdiocese of Indianapolis, involved a teacher named Joshua Payne-Elliott who taught at Cathedral High School in Indianapolis. Payne-Elliott entered into a same-sex union in violation of both his employment agreement and Catholic teaching. After an extensive period of discernment and dialogue with the Archdiocese of Indianapolis, it was made clear to Cathedral that it needed to require teachers to uphold Church teaching to remain affiliated with the Catholic Church. After Cathedral separated from Mr. Payne-Elliott and provided him with a settlement, he sued the Archdiocese.
An Indiana trial court originally dismissed the lawsuit in favor of the archdiocese, but Payne-Elliot appealed the decision. After the Indiana Court of Appeals reinstated the lawsuit, the Becket Fund for Religious Liberty asked the Indiana Supreme Court to review the case. Ultimately, the state's highest court upheld the Archdiocese's religious autonomy from state interference in sensitive internal religious decisions.
As Justice Slaughter's opinion explained, the "Constitution encompasses the right of religious institutions to decide for themselves, free from state interference, matters of church government." This ensures that all religious organizations can freely govern themselves in accordance with their beliefs.
"The court's decision today was a commonsense ruling in favor of our most fundamental rights," said Luke Goodrich, VP & senior counsel at the Becket Fund for Religious Liberty. "Religious schools will only be able to pass down the faith to the next generation if they can freely receive guidance from their churches on what their faith is. We are grateful the court recognized this healthy form of separation of church and state."
Another major win for religious freedom was recently handed down by the 5th U.S. Circuit Court of Appeals in New Orleans which blocked a push by the government to force doctors to perform abortions or sex-reassignment surgeries in violation of their conscience.
According to the Catholic News Agency (CNA), the appellate court handed down its decision in the case known as Franciscan Alliance v. Becerra after hearing oral arguments on August 4.
"This ruling is a major victory for conscience rights and compassionate medical care in America," Joseph Davis, counsel at the legal group Becket, said on Aug. 26. "Doctors cannot do their jobs and comply with the Hippocratic Oath if the government requires them to perform harmful, irreversible procedures against their conscience and medical expertise."
The court case involves a hospital network founded by the Sisters of St. Francis of Perpetual Adoration. Nine other states and various other groups joined the lawsuit which has been weaving its way through the courts for several years.
During the oral arguments, Sister Petra Nielsen, a Sister of St. Francis of Perpetual Adoration, told the court:
"Franciscan Alliance and the Sisters of St. Francis of Perpetual Adoration seek to carry on Jesus Christ's healing ministry by providing the best possible care to every person who comes through our doors. We are simply asking the courts to let us keep caring for all our patients with joy and compassion -- as we've done for over 145 years."
The appellate court's decision sided with a lower court order and permanently enjoined the U.S. Department of Health and Human Services from requiring the Catholic healthcare network to perform abortions or sex-reassignment surgeries "in violation of its sincerely held religious beliefs."
As CNA explains, the mandate to do so dates back to 2016 when the Obama administration interpreted a provision of the Affordable Care Act of 2010 to require procedures including abortion on request and purported gender-transitioning. The Obama administration interpreted a ban on "sex discrimination" to include refusal to perform abortion or to affirm gender identity.
"For years, our clients have provided excellent medical care to all patients who need it," Davis said. "Today's ruling ensures that these doctors and hospitals may continue to do this critical work in accordance with their conscience and professional medical judgment."
© All Rights Reserved, Living His Life Abundantly®/Women of Grace®  http://www.womenofgrace.com