By Susan Brinkmann, OCDS Staff Journalist A Belgian couple who could not imagine life without one another after one was diagnosed with terminal cancer, were euthanized together this week, even though the spouse was in good health.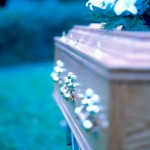 The Flanders News Service
reported that an important taboo had been broken in that country when the wife of an 83 year-old man suffering from cancer opted to end her life along with her husband. She was 78 years-old and suffering form nothing other than old age. "It is an important signal to break a taboo.  This can be viewed as a normal way of dying and viewed as such by the community at large," said a euthanasia expert to
Flanders News.
"Non terminal partners, as we call them, also have the option of dying together.  It's legally possible. There are no legal difficulties.  It is only less well known. People think that euthanasia can only be applied to terminal cancer patients.  But the group is a lot bigger. And this is a beautiful example that allows us to provide a dignified death to this couple thanks to euthanasia and proper guidance." The video, which can be viewed
here
, also features an undertaker who says the couple came to him before their deaths to make arrangements for their joint funeral. Apparently, he wasn't the only one who had advance notice of their plans. The entire community was also aware of it and the couple's "mourning card" also included the circumstances of their deaths. "This is what the culture of death looks like," says anti-euthanasia activist and attorney Wesley Smith. "Why is anyone surprised?  Once we accept killing is an acceptable answer to human suffering, there are no brakes.  Belgium is merely jumping the most enthusiastically off the vertical moral cliff." Smith cites a statement made by Canadian journalist Andrew Coyne years ago, saying the writer "nailed it" when he wrote: "A society that believes in nothing can offer no argument even against death. A culture that has lost its faith in life cannot comprehend why it should be endured." © All Rights Reserved, Living His Life Abundantly®/Women of Grace® 
http://www.womenofgrace.com