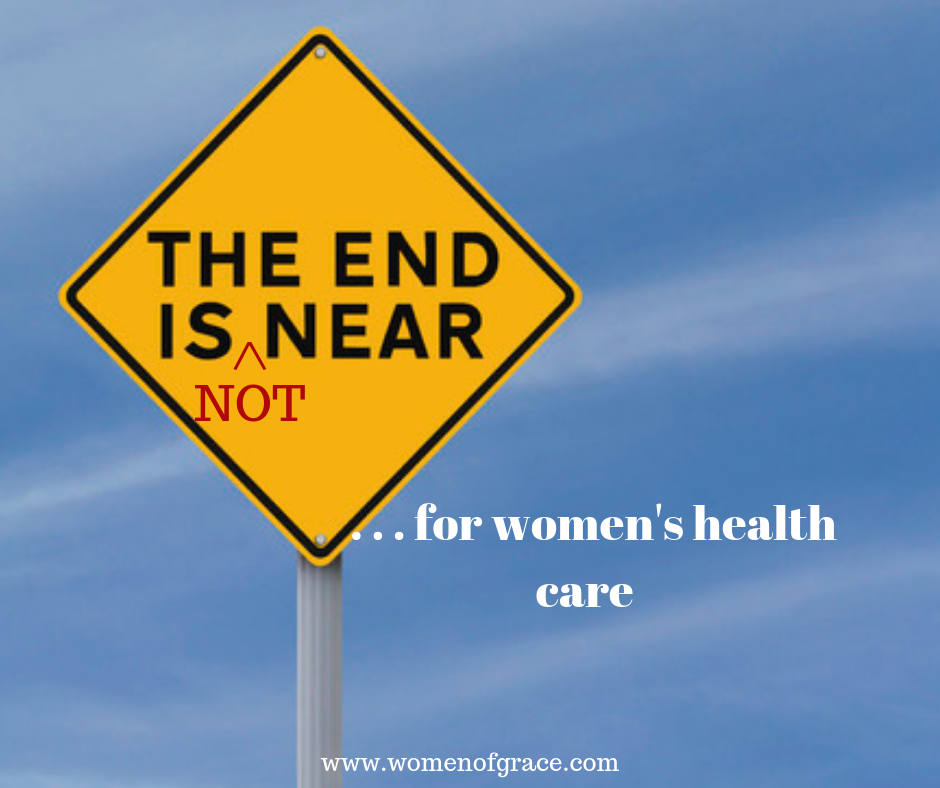 By Susan Brinkmann, OCDS
Within minutes of Planned Parenthood's announcement on Monday that it was withdrawing from the Title X program due to new pro-life rules, the industry and it's friends in the media launched an all-out misinformation campaign designed to convince women that the sky is now falling on reproductive health in America.
Planned Parenthood officially bailed out of the Title X program and did so with its usual disingenuous fanfare and contrived heroics which are designed to direct attention away from the facts and keep it centered on their tired talking points.
Alexis McGill Johnson, acting president of Planned Parenthood, said on Monday, "We will not be bullied into withholding abortion information from our patients. Our patients deserve to make their own health care decisions, not to be forced to have Donald Trump or Mike Pence make those decisions for them."
If we leave out the twisted hyperbole and look at the bare facts, they tell a much different story.
As John Burger of Aleteia explains, the Title X program, officially known as "Population Research and Voluntary Family Planning Programs," was instituted in 1970 to provide individuals, particularly uninsured and low-income families, with comprehensive family planning and related health services.
"The services provided by Title X grantees include family planning and provision of contraception, education and counseling, breast and pelvic exams, breast and cervical cancer screening, screenings and treatment for sexually transmitted infections (STIs) and HIV, education about preventing STIs and HIV and counseling for affected patients, referrals to other health care resources, pregnancy diagnosis, and pregnancy counseling," Burger states.
The only thing it doesn't pay for is abortion.
Under the Trump administration's new "Protect Life Rule," clinics that accept Title X funds can talk to patients about abortion but they can't refer women for an abortion or suggest where to obtain one. Naturally, this would upset an abortion provider like Planned Parenthood, whose abortion income is their main "cash cow." But in an effort to make it look like they care about "woman's reproductive health care" rather than the fact that they're losing a lot of free advertising, they're calling it a "gag rule" and accusing the Trump administration of forcing them to withhold medical information from patients.
Of course, the abortion industry is challenging the rule in court but a federal appeals court delivered a blow to Planned Parenthood in July by allowing the rule to take effect while the legal cases were pending.
Meanwhile, the Department of Health and Human Services gave the organization until August 19 to submit an "assurance and action plan" showing they intend to make "good faith efforts" to comply with the new rule, Burger writes.
Instead of complying, Planned Parenthood sent a letter to the U.S. Court of Appeals for the Ninth Circuit, asking for a stay on that deadline until the legal cases could be decided. Last Friday, the court declined to issue the stay.
Having no choice, Planned Parenthood decided to make a national incident out of it and withdrew from Title X, forfeiting $60 million in funding which they are now claiming will deprive thousands of women from affordable health care.
Unfortunately, the media are only too willing to comply with this misinformation campaign that is designed to make Planned Parenthood look like a hero rather than give women the facts they need – such as how there are more than 15,000 other community health centers that offer reproductive health care for low-income families that are more than happy to help them.
A Google search of this news reveals dozens of liberal media headlines such as, "Trump is Winning His War On Women" and sob stories about how Planned Parenthood clinics – which rake in billions every year – are now " . . . Scrambling for Cash" to serve the poor. There are few, if any, links to factual information such as how there are 23 health centers for every one Planned Parenthood clinic and information on how to find them.
Susan B. Anthony List President Marjorie Dannenfelser got it right when she responded to Planned Parenthood's latest hissy-fit.
"Today, Planned Parenthood showed its true colors by prioritizing abortion over family planning, refusing to comply with the Protect Life Rule and dropping out of the Title X program," she said.
"President Trump's Title X Protect Life Rule is a huge victory for the majority of taxpayers who reject taxpayer funding of abortion. The Protect Life Rule does not reduce family planning funding by a single dollar, it simply directs taxpayer funding to family planning providers who stay out of the abortion business."
She adds: "With community health alternatives vastly out numbering Planned Parenthood facilities nationwide, on average, these health centers would see an additional two clients per week. This is a huge win for women's health."
If Planned Parenthood and the media really cared about women's health they would put aside the hysterics and give women the facts they need to made educated health care decisions rather than using the politics of fear to manipulate them into supporting their political agenda.
© All Rights Reserved, Living His Life Abundantly®/Women of Grace®  http://www.womenofgrace.com