May is the month that we celebrate mothers and spiritual mothers. This role of spiritual maternity is very close to the heart of our mission to transform the world one woman at a time.
I remember a women's retreat I conducted some years ago. In addition to the many laywomen present, there were a few religious. In one of my talks, I addressed the mission of Catholic women. When the talk was over, one of the sisters came up to me with a glow on her face and tears in her eyes. She told me she had been a religious for more than thirty years, and only that day had come to a full understanding of her vocation.
This religious sister is not alone. Many of us have questioned what it means to be a woman, and a Catholic woman at that. We know there is something dynamic and unique about it, but just what it seems to evade us. What is more, deep inside we sense that true fulfillment and happiness is somehow inextricably linked to our femininity. Where do we go to get the answer? To whom do we turn to find the way?
We need not look far. When we look to the mission of the Catholic woman, we look to our Blessed Mother. Luke 1:26-45 presents Our Lady's Annunciation and her visitation to her cousin Elizabeth. When Mary arrives at the house of her elderly cousin Elizabeth, who is pregnant with her first child, Elizabeth cries out in greeting, "Who am I, that the mother of my Lord should come to me? The moment your greeting sounded in my ears the baby leapt in my womb for joy. Blest is she who trusted that the Lord's words to her would be fulfilled."
These lines tell us much. The leap of the Baptist and the assertion of Elizabeth proclaim that the fruit of Mary's womb is the long-awaited Messiah and Redeemer. Mary, pregnant with Divine Life, carries that life to others. She is the Christ-bearer who brings salvation by her very presence. As the physical mother of the Savior, Mary is the spiritual mother of the elect (CCC #969).
As Catholic women, our call is to emulate the spiritual motherhood of Mary. Some of us will be physical mothers, but each of us is called to spiritual motherhood. Through receptivity, trust, and surrender, "women impregnated with a spirit of the Gospel can do so much to aid humanity in not falling" ("Letter to Women," Vatican Council II). Imbued with the Divine Life and fortified by prayer, fervent reception of the sacraments, and virtuous living, Catholic women who assume their God-given call to spiritual motherhood will do great things for the Kingdom of God – we can indeed become the healers of the world.
This month, please join us in celebrating the gift of woman and her call to spiritual motherhood. Let us encourage women to embrace the truth of their identity and to be lights shining in the darkness of the day. Finally, let us share with them the exemplar of the true Woman of Grace, the Blessed Virgin Mary, whose "fiat" brought salvation to the world. May Mary, our spiritual mother, inspire the "yes" of our lives as we seek to be the women of grace God intends us to be.
May the abundant life of Jesus Christ be yours and may God bless you!
I faithfully remain…
Your sister in Christ,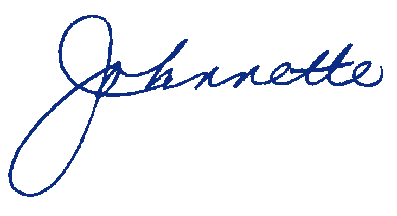 Johnnette Benkovic Williams
Founder and President
PS: If you don't already receive our Daily Gracelines, I encourage you to sign up and share them with others. This month's topic is Mary's Spiritual Motherhood. Go to womenofgrace.com/signup. You will also receive the latest updates from our apostolate by also signing up for our enewsletter.