By Susan Brinkmann, OCDS
Staff Journalist
The Department of Health and Human Services (HHS) is expected to rule within weeks on a recommendation by the Institute of Medicine (IOM) that all insurance companies be forced to provide free coverage for contraceptives, a mandate that will come with no conscience protections for health care providers in insurance plan networks who do not wish to cover these drugs.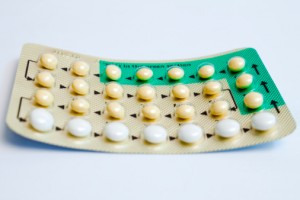 According to the Associated Press, an IOM panel is recommending that the government require health insurance companies to cover birth control for women under the heading of "preventive care," along with eight other services  such as diabetes and cancer screenings. The plan is expected to be a boon to the birth control industry and suppliers such as Planned Parenthood, but would violate the conscience rights of Catholic and other religious health care providers in insurance plan networks who view these drugs as a violation of their religious beliefs.
However, the IOM said "the full range of Food and Drug Administration-approved contraceptive methods, sterilization procedures, and patient education and counseling" should be covered for "all women with reproductive capacity."
Medical experts are hoping that easier access to birth control could shift women to longer acting birth control such as implants or IUD's which are considered more reliable and are gaining acceptance in other developed nations. Emergency contraception would also be covered.
"Unintended pregnancies carry health consequences for the mother — psychological, emotional and physical — and also consequences for the newborn," said Dr. Linda Rosenstock, panel chairwoman and dean of public health at the University of California, Los Angeles. "The overwhelming evidence was strongly supportive of the health benefit" of contraception, she said.
The recommendations are being vigorously opposed by Catholic bishops and other religious groups who object to the inference that pregnancy, which is a healthy condition, is something that needs to be prevented.
In addition, the Family Research Council (FRC) says the recommendations amount to a federal "mandate" for abortion coverage, since emergency contraceptives such as Plan B and Ella would be covered.
"Several drugs have been approved by the FDA to be legally categorized as 'emergency contraceptives,' despite functioning in ways that can destroy a preborn baby before or after implanting in the mother's womb," says Jeanne Monahan, Director of the FRC's Center for Human Dignity. "A federal mandate to all insurance plans to include drugs such as ella essentially would mandate coverage for abortion. Inclusion of contraceptives also undermines conscience protections that President Obama promised would be maintained."
Earlier this year, the FRC sent a letter to Secretary Sebelius urging the HHS not to mandate that abortion or contraceptives be covered free of charge under the new health care law. They claim to have received no response to this letter.
"If HHS includes these mandates, the conscience rights of millions of Americans will be violated, including issuers of plans, providers who contract with such plans, and Americans who will pay for the cost of these services," Monahan explains. "HHS should focus on items and services that prevent actual diseases, and not include controversial services just to placate the abortion industry."
However, short of repealing part of the health care law, there is little opponents can do to block the recommendations, which Secretary Sebelius called "historic" and claims are based on science. She is expected to make a final decision about the matter around Aug. 1.
If approved, the requirements are likely to take effect around Jan. 1, 2013.
© All Rights Reserved, Living His Life Abundantly®/Women of Grace®  http://www.womenofgrace.com