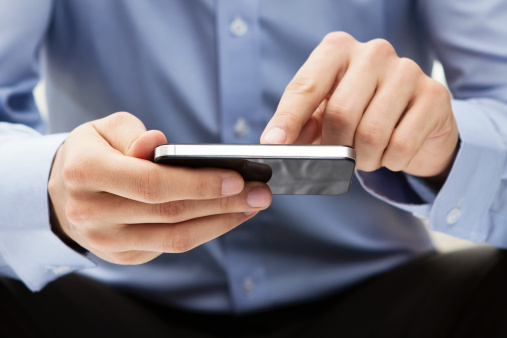 Msgr. Stephen Rosetti, a leading exorcist/psychologist, has unveiled a free Catholic exorcism app that provides powerful deliverance prayers for both priests and the laity.
According to ChurchPop, the new app is available through the St. Michael Center for Spiritual Renewal, a nonprofit organization that is devoted to praying with people who are spiritually suffering and in need of healing and deliverance. The Center is particularly committed to helping and supporting clergy in living healthy and holy lives.
In an interview with ChurchPOP, Msgr. Rosetti said the prayers offered through the new app are very important for Catholics living in today's world.
"With the increasing secularization of the culture and fewer people practicing the faith, people are more susceptible to demonic activity. The protections of the sacraments, sacramentals and practicing the faith are disappearing in people's lives," he said.
"And then with the rise of people practicing witchcraft, Wiccan, Ouija, and other occult rituals, the demonic is given an open door to wreak havoc in people's lives. As a result, exorcists around the country are reporting a sharp increase in the numbers of people requesting help."
This app, which features sections for priests and the laity, provides important Catholic prayers and rituals for those who need deliverance from demonic activity.
As he explained, the prayers for priests and exorcists are slightly different than those recommended for the laity.
"The prayers for priests and exorcists tend to be slightly different than those for the laity. Priests, especially exorcists, are given special protections when encountering demons," he said.
"For example, in some sessions, possessed people have lunged violently at me. Just before they can harm me, they are invisibly stopped dead in their tracks. It is clear that there is a kind of 'bubble' of protection around the priest exorcist. As such, we can safely directly command demons to depart. We wield the authority of the Church and command the demons to leave."
However, the laity do have a deliverance ministry based upon their baptism, but the prayers recommended for their use are called "deprecatory prayers."
"Instead of addressing demons directly, we recommend that they direct their prayers to God or Jesus, the Blessed Virgin Mary, or St. Michael and ask them to cast out Satan. It is unwise for the laity to confront demons directly and certainly not to engage in any sort of questioning or conversation."
Some of the prayers offered to the laity include prayers to break the Freemasonic curse, prayers against sorcery, instructions on how to dispose of cursed objects, "decommissioning" tattoos, protection prayers before sleep, prayers for removal of generational spirits, and many more.
Also included in the app is a blog entitled "Diary of an Exorcist" which gives people insight into the daily life of an exorcist.
The good news is that these prayers work!
"When people are willing to live a Gospel life, and we work together to cast out Satan, the great majority are eventually freed," Msgr. Rosetti said.
"They experience is a newfound joy in their lives and a deep inner peace. They know firsthand the truth of the Gospel and they are typically in the front pews of our churches!"
Click here for more information on how to get the app!
© All Rights Reserved, Living His Life Abundantly®/Women of Grace®  http://www.womenofgrace.com