By Susan Brinkmann, OCDS
Staff Journalist
A representative of the National Education Association (NEA) has asked the UN to do more to combat "homophobia and transphobia" in schools by mandating "inclusive" sex education in U.S. schools that do not teach abstinence or allow students to opt-out.
The Catholic Family and Human Rights Institute (C-FAM)  is reporting that Diane Schneider, a representative of the NEA, made her request to an audience at the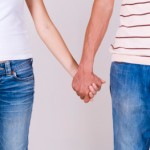 Commission on the Status of Women.
"Oral sex, masturbation, and orgasms need to be taught in education,"  Schneider said, and claimed that comprehensive sex education is "the only way to combat heterosexism and gender conformity. . . . (W)e must make these issues a part of every middle and high-school student's agenda."
Schneider advocated for more "inclusive" sex education in US schools, with curricula based on liberal hetero and homosexual expression. She also said the idea of sex education remains an oxymoron if it is abstinence-based or if students are allowed to opt-out.
"Gender identity expression and sexual orientation are a spectrum," she explained, and said that those opposed to homosexuality "are stuck in a binary box that religion and family create."
Schneider's recommendations are not likely to fall on deaf ears at the UN where numerous groups such as the UN Population Fund (UNFPA) have been advocating hard for more liberal sex education programs. This is in addition to the controversy that erupted last year when UNESCO proposed new guidelines on sex education programs that promoted exposing children to graphic content at a very early age.
Even though Schneider's presentation was a side event that attracted few delegates, the people who do attend these events are UN lobbyists, meaning that the agendas on display during the conference will influence UN policy in the near future.
© All Rights Reserved, Living His Life Abundantly®/Women of Grace®  http://www.womenofgrace.com