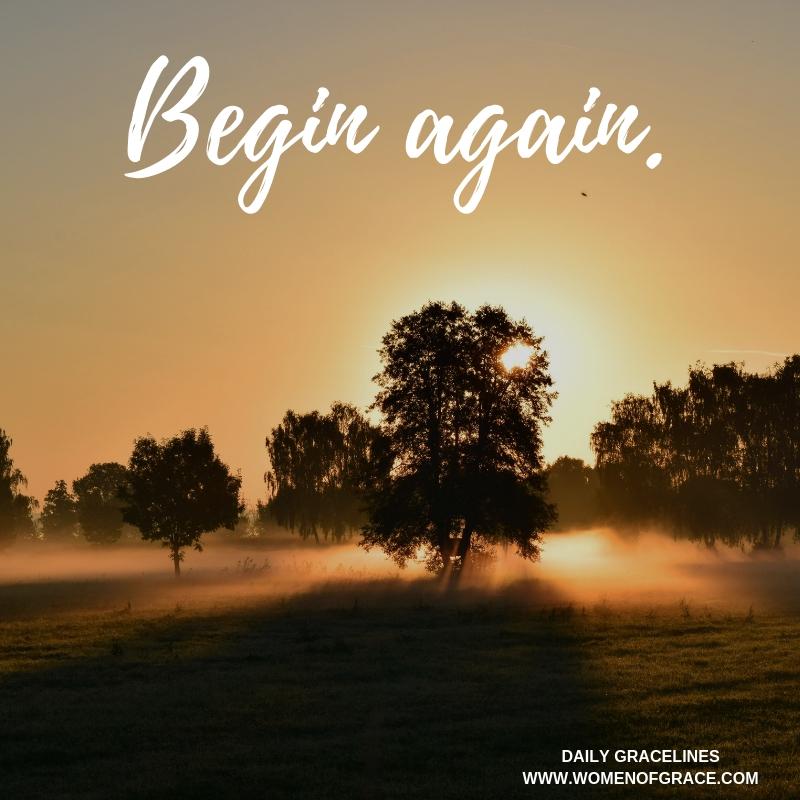 March 26
"Have patience with all things, but first of all with yourself."
St. Francis de Sales
Today's Reflection
Perhaps your Lent hasn't gone so well. Maybe you've really slacked off on your commitments to the Lord. Today is a great day to be patient with yourself and begin again. Every day is a new day to begin again.
---
Dear Women of Grace family,
As a means of daily support and inspiration, we will temporarily be sharing our Daily Gracelines with our entire email audience. We hope it is a source of daily encouragement for you as we walk through these challenging times together. We are praying for you. If you are not a subscriber, click here to subscribe.
With love and prayers,
Your Women of Grace Family
If you enjoy Daily Gracelines, please prayerfully consider making a donation to support and sustain our apostolate so that we may continue to provide this and all of our resources designed to nourish and grow your Catholic faith.
DONATE