by Susan Brinkmann, OCDS
Staff Journalist
A new iPhone app for Confession is causing a lot of buzz in cyberspace, but misleading headlines that make it appear to be a substitute for confession are beginning to draw criticism.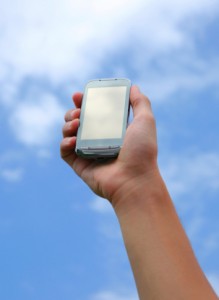 The Catholic League for Catholic and Civil Rights is reporting that Internet sites are mischaracterizing the app which is now available for iPhone, iPad and iPod Touch users.
"Confession: A Roman Catholic App" was developed by Little iApps to prepare Catholics for Confession. Specifically, the application guides Catholics through an examination of conscience, steering them through a series of questions that tap into issues addressed by the Ten Commandments. It received an imprimatur from Bishop Kevin Rhoades of Fort Wayne-South Bend. 
"Patrick Leinen, the developer of Little iApps, cannot be faulted for the way some are characterizing this program," writes Catholic League president Bill Donohue.
"This application was never designed as a substitute for Confession: on the contrary, it makes it clear that only absolution by a priest in the confessional constitutes the Sacrament of Reconciliation. Even though most Internet stories mention this, many of the headlines are misleading. Here are some of them:
 
• "Can't Make it to Confession? There's an App for That"
• "Catholic Church Approves Confession by iPhone"
• "Bless Me iPhone for I Have Sinned"
• "Catholic Church Endorses App for Sinning iPhone Users"
• "US Bishop Sanctions Cell Phone in Confession"
• "Forgiveness via iPhone: Church Approves Confession App"
• "New, Church-Approved iPhone Offers Confession On the Go"
• "Confess Your Sins to a Phone in Catholic Church Endorsed App"
• "Catholics Can Now Confess Using iPhone App"
• "Catholic Church Approves Online Confession"
 
Headlines like these, coupled with remarks like, "The Church is gonna make a killing…$1.99 and your sins are digitally washed away," are irresponsible," Donohue says.
"The best we can say about those pitching these bogus claims is that they are clueless. The worst we can say is that they might benefit from purchasing the app and putting it to good use."
 
 © All Rights Reserved, Living His Life Abundantly®/Women of Grace®  http://www.womenofgrace.com