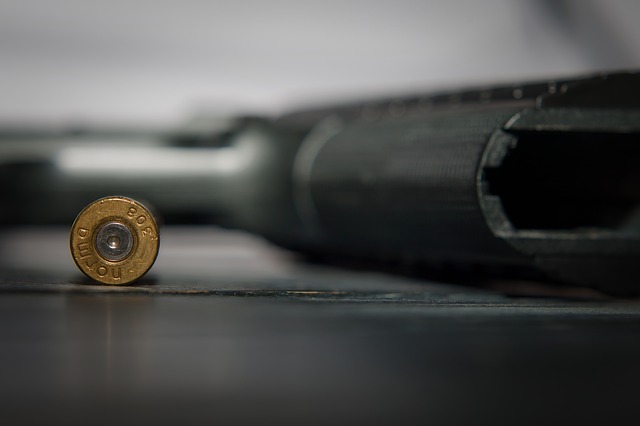 The U.S. Bishops have issued a statement calling the faithful to prayer after the August 31 shooting incident in Midland and Odessa, Texas that left seven dead and wounded 22 others, including a 17-month-old baby. This shooting marks the 18th mass shooting in the U.S. in 2019.
In a statement issued shortly after the shootings, Cardinal Daniel DiNardo, Archbishop of Galveston-Houston, and President of the United States Conference of Catholic Bishops (USCCB), said that it was with a heavy heart that Americans were once again witnessing the tragic effects of gun violence.
" . . . [L]ess than a month after the horrific instances of gun violence in California, Texas and Ohio, yet further terrible shootings took place, this time involving random targeting of victims on roads and highways. . . . Once again, these horrific onslaughts demonstrate unequivocally the undeniable existence of evil in our society. I am deeply saddened to witness yet again scenes of violence and contempt for human life being repeated in our Nation's streets."
According to the Washington Post, 36-year-old Odessa resident Seth Ator opened fire on a policeman after being pulled over for a routine traffic stop on August 31, then sped off and began randomly shooting at people in their cars or along the road as he drove away. The gunman, who was said to have been on a "downward spiral" and had just been fired from his job, was eventually killed by law enforcement but not before gunning down seven innocent people.
Victims included 25-year-old Edwin Peregrino who was shot and killed on his parents' front lawn in Odessa. Another victim was 15-year-old Leilah Hernandez who was out shopping for a truck with her parents and brother when she was killed.
Joseph Griffith, 40, was shot and killed while waiting at a traffic light with his wife and two children.
Also killed was a mail carrier who was on the phone with her twin sister when she let out a scream. Rosie Granados told CNN she though that her sister, Mary, might have been bitten by a dog. She hopped into her car and drove along Mary's route until she found her laying dead on the ground.
"It is the worst pain somebody can go through," Rosie said. "She was just part of my life, part of my whole world. She was taken away from me and my mother, my family."
Among the injured was Anderson Davis, 17 months, who was left with shrapnel in her chest, a hole through her bottom lip and tongue, and her front teeth knocked out after she came into the line of fire.
Anderson is expected to survive.
"We praise God for walking beside us during this time and our prayers go out to all of the families that are walking this same walk," said her parents Kelby and Garret Davis. "We hurt so badly for the families whose loved ones didn't survive this tragedy. We are thankful for our beautiful baby girl and look forward to reuniting her at home with her twin brother soon."
This shooting incident marks the 18th deadly mass shooting to take place in the U.S. in 2019.
"With renewed resolve, I call on all people of good will, starting with our Catholic leaders and faithful, to work tirelessly to root out the causes of such crimes," Cardinal DeNardo said. "As people of faith, we must continue to pray for all the victims, and for healing in all these shattered communities that now extend across the length and breadth of our land."
© All Rights Reserved, Living His Life Abundantly®/Women of Grace®  http://www.womenofgrace.com