Last month another group of ladies successfully completed their Women of Grace® course in St. Paul's Parish, Varyl Begg Estate, Gibraltar.
This is the third year that the popular ladies formation course has been facilitated by Yvonne Cruz and Michele Osborne at St. Paul's Parish Church.
One of the participants, Pamela Catania gave a beautiful testimony of her experience: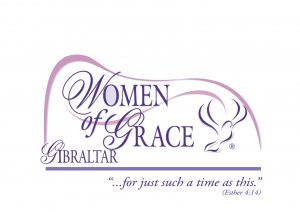 "I have always prayed to God and I believe that prayer is very important. When I prayed I usually directed my prayers to Jesus or God and occasionally to some saint. However, even though I knew that Mary is important, I didn't usually pray to her, apart from doing the rosary (and even then, I tended to do the divine mercy). I felt that I needed to get closer to Mary and this is what prompted me to do the Women of Grace® course.
"Well, not only have I become closer to Our Lady but I have also had my eyes opened to many other aspects of our faith and it has inspired me in more ways than one. It totally surpassed all my expectations and as a bonus I now have a group of sisters in Christ who I know I can always count on. I highly recommend that anyone who feels they would like to get more in-tune with their faith, do this course."
This article appeared in Upon This Rock magazine and is reprinted here with their kind permission.