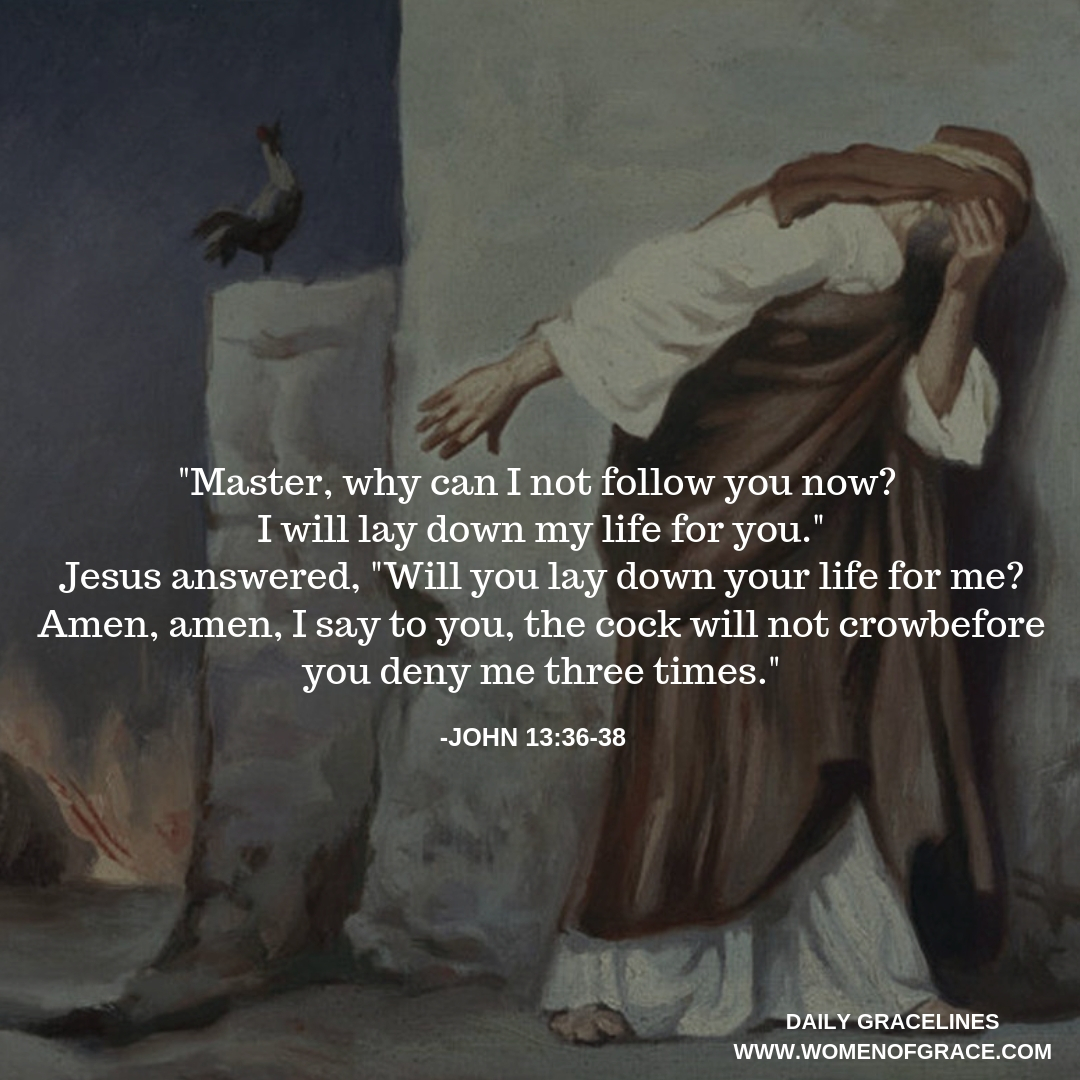 April 16
Simon Peter said to him, "Master, where are you going?"
Jesus answered him,
"Where I am going, you cannot follow me now,
though you will follow later."
Peter said to him,
"Master, why can I not follow you now?
I will lay down my life for you."
Jesus answered, "Will you lay down your life for me?
Amen, amen, I say to you, the cock will not crow
before you deny me three times."
-John 13:36-38
Today's Reflection
Have you ever been filled with so much zeal for the Lord that you would do anything for Him? Even die for Him? And then, only minutes later, when things got a little inconvenient, you changed your mind, or even betrayed Him?
The passage above shows us that even the apostle, Peter, who spent three years walking side-by-side with Him, turned his back on Jesus when the going got tough. As we come to the close of Lent and anticipate the Triduum and Easter, let us renew our fervor to stand with the Lord at any cost.
Need a retreat? Join us this summer!!!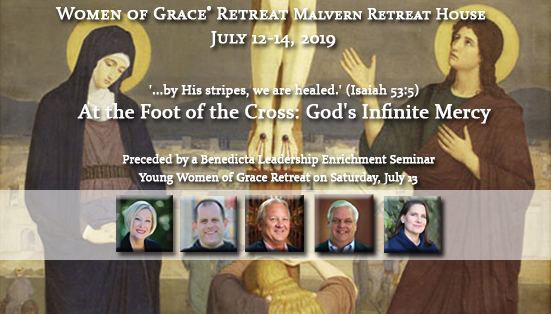 Women of Grace / Living His Life Abundantly 
Website