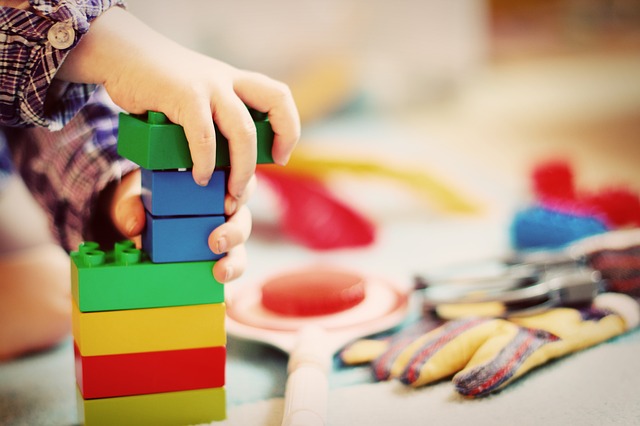 MOS write: "I am in need of reassurance and clarity that GODLY Play Is ok."
I am happy to report that Godly Play is a safe and sound Christian program that has no New Age elements.
For those who have never heard of it, Godly Play is a program based on the teaching methods of Maria Montessori aimed at helping children to understand how to communicate about God and the supernatural. It helps children explore the faith through story and play, as well as helps them to acquire a religious language so that they can learn to "speak Christianity as a second language."
As this description found on the website of the Episcopal Church explains, "Godly Play is based upon the recognition that children have an innate sense of the presence of God. All they lack is the appropriate language to help them identify and express it so it can be explored and strengthened. The Godly Play approach teaches classical Christian language in a way that enhances the child's authentic experience of God so it can contribute to the creative life of the child and the world."
The Godly Play program was pioneered by Dr. Jerome W. Berryman, a highly educated Protestant theologian and graduate of the Center for Advanced Montessori Studies in Bergamo, Italy. He was awarded a Lilly Endowment grant for study in Italy related to the history of the Montessori approach to religious education. In 2000 he received a second Lilly Endowment Grant to study the theology of childhood. In 2009 he was awarded an honorary doctor of divinity by The General Theological Seminary in New York City, and in May of 2010 he was awarded an honorary doctorate from Virginia Theological Seminary in Alexandria, Virginia.
Eventually ordained as an Episcopal priest, he devoted his life and scholarship to developing Godly Play which is being used in at least 39 countries including Australia, Canada, England, Finland, Germany, Kenya, Korea, Mexico, Scotland, Spain, Tanzania, Wales, and the United States.
Dr. Berryman has developed his theology of childhood that undergirds Godly Play and served as Director of the Center for the Theology of Childhood, established in 2007, which is the research arm for the Godly Play Foundation located in Denver.
Although he has since retired, Dr. Berryman has served as the consultant for a variety of religious education programs such as those offered in hospitals and school districts, as well as Episcopal diocese in several states and the Catholic Diocese of Pittsburgh and Galveston-Houston.
For example, this offering of Godly Play was found on the website of St. Martin de Porres Catholic Church in Dripping Springs, TX:
"Each session mirrors the rhythm of the Mass with a greeting, sacred story, time for wonder, "work" time, feast of communion and blessing. Sessions are guided by trained Godly Players and class size is limited to 12 children per session."
I was unable to find anything to indicate that Godly Play is not faithful to the teachings of Christianity if taught according to the program's design.
For more information, visit the Godly Play Foundation website.
© All Rights Reserved, Living His Life Abundantly®/Women of Grace®  http://www.womenofgrace.com