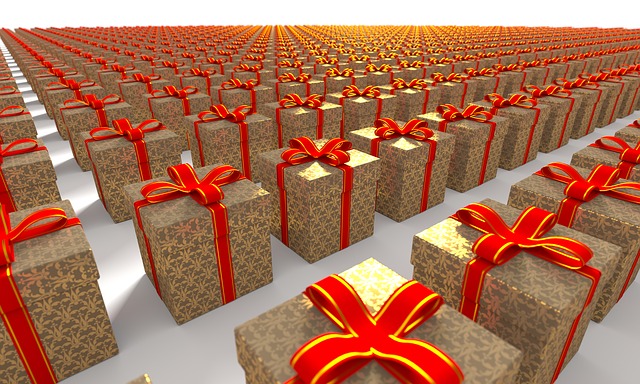 As the busiest shopping season of the year kicks off, many discerning Christians are opting to give their cash to upright retailers rather than places like Amazon, Walmart, and Target, who donate heavily to abortion and the LGBTQ agenda.
The Daily Caller is reporting on the services being offered to the discerning Christian by 2ndVote, an organization that rates retailers based on their support of political organizations. Using a score of one to five – with one being very liberal and five being very conservative – consumers are provided with a practical list of where – and where not – to shop this Christmas.
"The Christmas shopping season brings in about one third of annual revenues for major retailers, making this time of year the best time to make an impact with shopping dollars," 2ndVote's executive director Robert Kuykendall told The Daily Caller News Foundation (DCNF). "That is why 2ndVote focuses on providing conservatives with information on the best alternatives for Christmas shopping."
According to 2ndVote, the top issues that their subscribers care aout are: sanctity of life, marriage, religious liberty, the 2nd Amendment, education, environmentalism, and immigration.
"Recent polling of our subscribers has shown religious liberty is the top concern, especially as small businesses come under attack from LGBT activist groups that would forces these businesses to participate in same-sex weddings," Kuykendall told the DCNF.
"We vet thousands of companies to find which retailers won't use our dollars to fund the left's agenda and encourage our subscribers to make informed decisions when they make purchases this time of year."
For example, Amazon, which directly funds the Population Council, an organization that targets the impoverished for abortion, isn't the only game in town for those who want to shop from home. 2ndVote suggests Overstock.com as a great, value-sensitive alternative.
Other popular retailers, such as Walmart, Best Buy, Target, Home Depot, E-Bay and Bath & Body works all have low scores due to their support for abortion providers, LGBTQ issues, and/or the Equality Act, a sexual orientation and gender identity mandate that would undermine 1st Amendment protection for religious liberty. Consider alternatives such as Bed Bath & Beyond, Radio Shack, Ace Hardware, Aeropostale, Eddie Bauer, and Hobby Lobby, all of which have much higher scores.
The bottom line is that we don't have to compromise our values to get a good deal!
Click here to find out the score for your favorite retailer.
Check out this sample of 2ndVote's Christmas shopping guide. You can sign up for their complete gift guide here.
© All Rights Reserved, Living His Life Abundantly®/Women of Grace®  http://www.womenofgrace.com
Your shopping dollars support our efforts to change the world one woman at a time. Click here to shop our store!
Giving Tuesday is a great time to give back. Consider supporting our Young Women of Grace program which brings the vital message of authentic femininity to teen girls. Click here to help out!
Give the gift of prayer to someone you love. Sign up here for our Novena of Masses for the Peace of the Christ Child in Our Families and in Our World.