Authorities are investigating the possible link between the suicide of Florida high school student who was hypnotized by the school's principal the day before his death.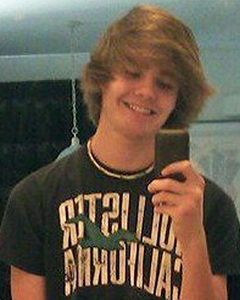 The New York Daily News is reporting that Wesley McKinley, 16, was found dead of a suspected drug overdose on April 8. His death occurred just one day after he had undergone hypnosis with George Kenney, principal of North Port High in Sarasota, Florida, who is also a certified hypnotist.
Kenney claims he often hypnotizes students to help them better cope with stress, focus on school, and improve their performance in various sporting activities. He said McKinley came to him the day before he died and asked to be hypnotized in order to be more focused and outgoing in school.
According to students, Kenney has been hypnotizing students for years, even though he was warned about the practice several years ago by the executive director of Sarasota high schools. Scott Ferguson, a spokesman for the school district, told ABC News that Kenney was told at that time to restrict the practice to psychology class and only use it with parents' permission.
Kenney was obviously not following orders, which is why Sarasota School superintendent Lori White insisted his techniques were "outside the scope of normally accepted student counseling practices and is cause for serious concern."
Kenney has been put on paid administrative leave while an outside agency, Steele Investigators, looks into the matter.
In Kenney's case, students are rallying around him and a Facebook page dedicated to him already has 1,000 supporters.
Unfortunately, this emotional reaction is causing too many people to overlook several glaring red flags in this story. First of all, Kenney is being reported as being a "licensed" hypnotist even though he studied hypnosis at the Omni Hypnosis Training Center in DeLand, Florida, which offers certification – not licensing – in hypnosis.
There's a big difference between the two.  Licensed hypnotists are people with medical, psychological, dental or professional health care training.  Certified hypnotists are lay persons who get their certificate by completing 200 hours or more of training.
It's also important to note that the Omni Center, run by Gerald F. Klein, also offers instruction in an untested trance technique known as Ultra-Height (R).
"While the hypnotist guides and directs the body to continue to relax deeper, he guides the clients mind to rise higher," the site explains. "The client's mind is directed to rise well above the level of higher self and higher consciousness into a newly discovered level Jerry has labeled Ultra-Height®."
The Center goes on to admit that "all the characteristics and abilities of this extremely high level of trance are still being discovered . . ."
Even though hypnosis is mainstream in this day and age, it doesn't mean it's safe. Hypnosis is largely unregulated in most states, which is why consumers are strongly urged to avoid certified hypnotists such as Kenney and stick to licensed practitioners.
Another red flag is Kenney's refusal to obey instructions and to persist in using a method of mind-control on students against the wishes of his superiors.
Although any connection between Kenney's hypnosis and McKinley's death is still unknown, the public should demand answers, especially if they might prevent tragedies such as this from occurring again.
In case you're new to the blog, we reported on May 5 about another case of a certified hypnotherapist who was just sentenced to six years behind bars for sexually molesting a minor client.
Photo is from Wesley McKinley's Facebook page.