By Susan Brinkmann, OCDS
Staff Journalist
The Census Bureau admitted this week that it had "artificially inflated" the number of same-sex couples in the U.S. by about 40 percent and has issued a revised number they say is more accurate.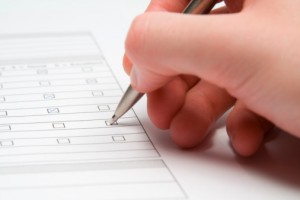 CNSNews.com is reporting that the original 2010 Census report set the number of same-sex households at 901,997 which included about 350,000 same-sex married households and 550,000 same-sex unmarried households.
But in a conference call with reporters earlier this week, Bureau officials admitted having to revise these numbers downward because of problems with the way the data was captured on the survey forms. As a result, they downsized the total number of same-sex households from 901,997 to 646,464.
Speaking to the McClatchy-Tribune News Service, UCLA law school demographer Gary Gates, whom the census called in to review the revised figures for accuracy, said the problem with the census form is that the way it is configured led some heterosexual couples to misidentify themselves as same-sex couples.
"There are something like 60 million different-sex (heterosexual) couples in the U.S., and if five or six per thousand make a mistake, the data comes in looking like there are far more same-sex couples," said Gates, who studies sexual orientation as it pertains to law and public policy.
When the original census totals were released in August, many in the gay and lesbian community thought they indicated more same-sex couples were comfortable in identifying their sexual orientation. The revised numbers don't reflect that, but Gates said similar mistakes may have been made in 2000.
"In August the figures showed the increase nationally in same-sex households to be in the neighborhood of 50 percent, and I really think that increase is probably about right if we had corrected figures for the 2000 census, too," he said.
However, the bottom line is that the total number of same-sex households in the U.S. is but a fraction of the total. There are currently 116,716,292 households in the U.S., which means same-sex households make up a mere .55 percent of the total.
© All Rights Reserved, Living His Life Abundantly®/Women of Grace®  http://www.womenofgrace.com