By Susan Brinkmann, OCDS
Staff Journalist
The website of the U.S. Department of Health and Human Services (HHS) is now offering sex education advice to the public, such as telling teens it's okay to experiment with homosexuality and assuring parents that even infants are "sexual beings" and therefore curious about their bodies.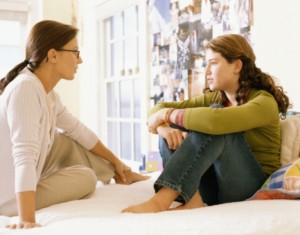 CNSNews.com is reporting that the information is located on the Quick Guide to Healthy Living portion of the HHS Web site where answers to a variety of questions are posted. In the "Questions and Answers About Sex" section, parents are told that infants and children are "sexual beings," a concept first introduced by the now discredited sex researcher, Alfred Kinsey.
"Children are human beings and therefore sexual beings," the Q&A Web page says. "It's hard for parents to acknowledge this, just as it's hard for kids to think of their parents as sexually active. But even infants have curiosity about their own bodies, which is healthy and normal."
Parents are also told not to be concerned about children who masturbate. "Parents should only be concerned about masturbation if a child seems preoccupied with it to the exclusion of other activities. Victims of sexual abuse sometimes become preoccupied with self-stimulation."
In another section of the site entitled "Sexual Attraction and Orientation," parents and teens are told that being sexually attracted to the same sex is "common" during adolescence and encourages teens to experiment sexually with both sexes.
"Thinking sexually about both the same sex and the opposite sex is quite common as teens sort through their emerging sexual feelings," the page says. "This type of imagining about people of the same or opposite sex doesn't necessarily mean that a person fits into a particular type of sexual orientation."
Peter Sprigg, senior fellow for policy studies at the conservative Family Research Council, told CNS that while the HHS site does include some positive information about abstinence, some of the information on the site does not belong on a federal government Web site.
"The idea that 'children are human beings and therefore sexual beings' is one of the most destructive myths of the sexual revolution," Sprigg said. "To a large extent, this myth may be traced to the 'research' conducted by Alfred Kinsey, including the infamous 'Children of Table 34' experiments, which involved the deliberate sexual abuse of children as young as six months old under 'experimental' conditions."
"The fact that young children are aware that their bodies include genitalia hardly makes them 'sexual beings,' and it is improper (and potentially dangerous) to treat them as such before puberty," he said.
He also criticized the site for encouraging teens to be sexually active. "Sexual 'experimentation,' whether same-sex or opposite-sex, should be discouraged for all teens," he said. "Sex is sex, whether 'experimental' or not, whereas abstinence is abstinence –and the latter should be the expected standard of behavior for unmarried teens."
© All Rights Reserved, Living His Life Abundantly®/Women of Grace®  http://www.womenofgrace.com