By Susan Brinkmann, OCDS
Staff Journalist
An explosive new report from an Indian journalist has revealed that parents desperate for a son are subjecting their girl children, some as young as one year, to undergo sex change operations to turn them into boys.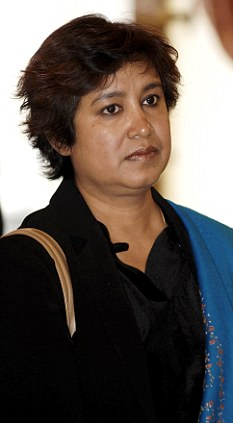 The Daily Mail is reporting that the story, written by feminist author Taslima Nasreen and published in the respected Hindu Times, has uncovered the work of surgeons in the city of Indore who are reportedly "converting" hundreds of girls into boys every year.
Nasreen reports that the "shocking, unprecedented trend, catering to the fetish for a son, is unfolding at conservative Indore's well-known clinics and hospitals on children who are one to five years old. The process being used to 'produce' a male child from a female is known as genitoplasty."
Genitoplasty involves surgically altering the girls external genitalia, then medicating them with hormone drugs.
She spoke with seven genitoplasty experts in Indore, each of whom said they had converted anywhere from 200 to 300 girls into boys – with only one of those girls being older than the age of 14.
The doctors claimed the operations were performed on children whose internal organs did not match their external genitalia, such as girls who were born with some internal male organs. However, India has no system in place that would enable someone to verify those claims.
"In India, there is no problem in performing these surgeries as only the consent from parents and an affidavit is required," said Dr. Brijesh Lahoti, a pediatric surgeon from Indore who has performed the procedure. "These are reconstruction surgeries where sex of the child is determined based on its internal organs and not just on the basis of external genitalia."
As a result, wealthy parents from Delhi and Mumbai are reportedly flocking to Indore, a city in central India, to procure the relatively inexpensive surgery ($3,000) to "correct" their daughters.
Indian culture places a high value on producing male heirs while daughters are often seen as an expensive burden to be married off. Even though sex determination tests during pregnancy is illegal in India, the practice is rampant and has caused a severe imbalance in the ratio of men to women in that country.
Medico-legal experts are warning that without laws to protect children from these abuses, the practice of converting girls into boys could have serious long-term ramifications.
"The surgery can have profound, long-term psychological effects on an individual, who might not accept the gender assigned by parents and doctors before age of consent," said Suchitra Inamdar, a counsellor from Mumbai.
Experts are calling on the government to look into the matter. "The Medical Council of India and the health ministry should look into the matter. There has to be some guideline or law on how a child who is barely old enough to talk can undergo a life-changing surgery at the parents' will," said IMA secretary, Indore branch, Dr. Anil Bhadori.
The National Commission for Protection of Child Rights in India announced on Monday that it is looking into the allegations and plans to investigate the doctors and the hospitals named in the report.
As for Nasreen, she is calling for justice. "Doctors who practice illegal female foeticide & genitoplasty should get life in prison," she said.
© All Rights Reserved, Living His Life Abundantly®/Women of Grace®  http://www.womenofgrace.com
Photo is of Taslima Nasreen.