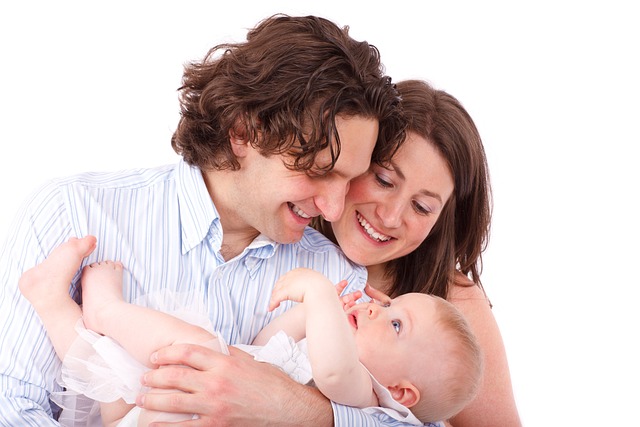 Pro-Life lawmakers have introduced a comprehensive pro-family bill that shows value for life at all stages by expanding the Child Tax Credit to include the unborn and offering pregnant women and expectant families all of the resources they need to thrive.

On July 24, Congresswoman Ashley Hinson (R-IA-02) introduced the Providing for Life Act in the House of Representatives. Senator Marco Rubio (R-FL) introduced the Senate version of the legislation on the same day.
The Providing for Life Act includes an expansion of the Child Tax Credit for working families with the aim of empowering parents to raise healthy and happy children regardless of their socioeconomic status or zip code. The bill expands the Child Tax Credit to $3,500 for children under the age of 18, and $4,500 for those under the age of 6. In addition, it provides support for unborn babies during pregnancy and makes the Adoption Tax Credit fully refundable.
Parents can expect more support in the form of enhanced paid parental leave, and expansion of the Special Supplemental Nutrition Program for Women, Infants, and Children (WIC) to include postpartum women, and incentives to states to establish rules requiring fathers to cover half of women's pregnancy costs. The bill will re-route $100 million from the Temporary Assistance for Needy Families (TANF) contingency fund into grants for states to establish work activities for non-custodial parents under child support orders, so fathers are empowered to support their own families.
In addition, the Providing for Life Act will establish a new website, life.gov, which will serve as a clearinghouse for all resources available to pregnant mothers. The bill will also ensure that women have access to non-abortion resources and options on college campuses, and ensures that Title X funding is made available to pregnancy resource centers. Vital protections for faith-based organizations that provide federally funded social services will also be expanded and codified.
Overall, this far-reaching bill will go a long way toward building a culture of life in America.
"The Providing for Life Act charts the policy course for a culture of life in America," said Congresswoman Ashley Hinson. "By expanding the Child Tax Credit to include the unborn and provide additional relief to working families, empowering women to care for their babies and families regardless of socioeconomic status or zip code, and expanding access to community resources, we can protect the most vulnerable, make a meaningful difference for those in need, and strengthen all families."
"From the moment a woman learns she is pregnant, throughout her pregnancy, and after her child is born, every mother deserves the support and critical resources she needs to care for herself and her baby," said Hon. Marilyn Musgrave, Vice President of Government Affairs, Susan B. Anthony Pro-Life America.
"The Providing for Life Act both recognizes the humanity of unborn children and helps address the challenges moms and families face so they can make life-affirming decisions and thrive. We thank Congresswoman Hinson for reintroducing this comprehensive pro-life package and we hope to see it garner bipartisan support."
Click here to contact your representatives in the House and Senate and ask them to support the Providing for Life Act!
© All Rights Reserved, Living His Life Abundantly®/Women of Grace®  http://www.womenofgrace.com