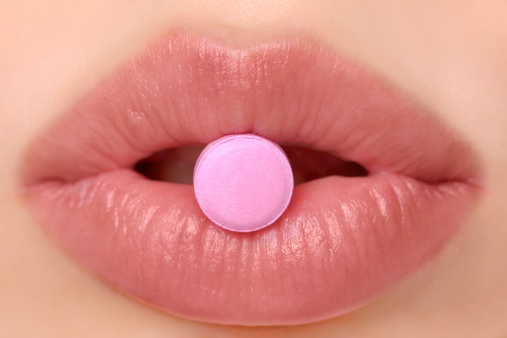 The US Bishops have strongly condemned the recent decision by the U.S. Food and Drug Administration (FDA) to approve the oral contraceptive, OPILL, to be dispensed over-the-counter, calling the decision medically irresponsible because it puts womens' health at risk.
Bishop Robert E. Barron of Winona-Rochester, chairman of the U.S. Conference of Catholic bishops (USCCB) Committee for Laity, Marriage, Family Life, and Youth, issued a strongly worded statement condemning the FDA decision to make Opill available over the counter with no age restrictions.
"This action by a government entity flies in the face of responsible medical practice and concerns for women's health. Claims that the benefits of this action outweigh the risks are unfounded, especially in light of strong evidence of the many harmful risks of hormonal contraception to women's health," Bishop Barron said.
OPILL, known as the "mini pill", is a progestin-only contraceptive that claims to be 98% effective in preventing pregnancy by thickening cervical mucus which can block the implantation of sperm as well as prevent the ovaries from releasing eggs.
As is the case with other forms of hormonal contraceptives, OPILL can induce a long list of serious side effects, any of which could indicate serious and irreversible damage to a vital organ system. They include difficulty breathing, severe stomach or pelvic pain, unusual tiredness, dark urine, chest, jaw, and left arm pain, confusion, coughing up blood, sudden dizziness, fainting, tingling, weakness, or numbness in the arms or legs, headaches with or without vision changes, lack of coordination, existing migraines becoming worse, sudden or very severe headache, trouble speaking, weakness on one side of the body, and vision problems.
In spite of these warnings, FDA Center for Drug Evaluation and Research Director Patrizia Cavazzoni, said that "when used as directed, daily oral contraception is safe and is expected to be more effective than currently available nonprescription contraceptive methods in preventing unintended pregnancy."
The drug's manufacturer, Perrigo, an American Irish-registered pharmaceutical company headquartered in Dublin, called the approval "a giant leap for women's empowerment."
However, not all physicians agree. Dr. Ingrid Skop, an OB-GYN and director of medical affairs at the Charlotte Lozier Institute, told the Catholic News Agency (CNA) that the FDA likely approved OPILL because it does not contain estrogen, thus presenting a lower risk of clotting disorders, hypertension and diabetes, "there are several concerns with this progesterone-only formulation," she said.
"[M]issing in the conversation is the fact that it is not as effective. Distributing this without a physician's visit will prevent women from obtaining more effective contraception, giving a false sense of security and increasing unintended pregnancies," Skop said.
The same concern was raised in a joint letter sent to the FDA by the USCCB, the National Catholic Bioethics Center, and the National Association of Catholic Nurses, which stated: "The failure rate of the minipill is higher than that of other hormonal contraceptive methods and will result in many unintended pregnancies, leading to potentially more abortions."
There have also been concerns about the reliability of some of the manufacturer's data on the drug with the Associated Press reporting that the FDA "questioned whether women with certain other medical conditions would correctly opt out of taking it" and "also noted signs that study participants had trouble understanding the labeling instructions."
For this reason, Bishop Barron writes, "Allowing this hormonal contraception to be dispensed 'over the counter'—without the supervision of a doctor and contrary to the mounting evidence of many harmful side effects—violates the Hippocratic Oath by putting the health of women at grave risk."
© All Rights Reserved, Living His Life Abundantly®/Women of Grace®  http://www.womenofgrace.com