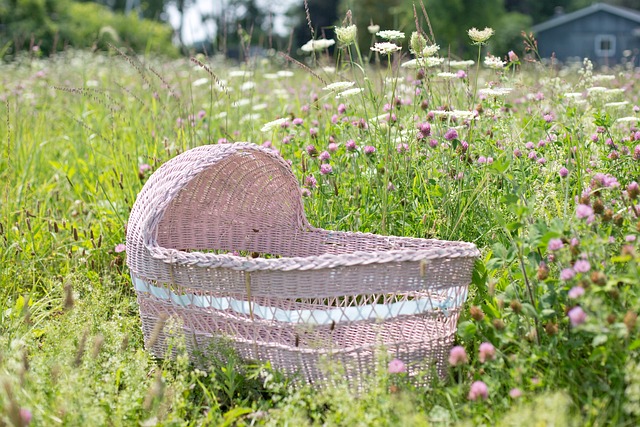 Even though the public was not made aware of the change, the Biden administration secretly removed insurance coverage for fertility awareness-based methods of family planning from the Affordable Care Act (ACA). Thanks to a courageous nurse from Texas, coverage has been restored!
Alliance Defending Freedom (ADF), the world's largest legal organization fighting for life, family, and religious freedom, is reporting on the removal of a provision from the ACA that requires most insurance plans to coverage for women's "preventive services." The Obama Administration defined "preventive services" to include various forms of contraception as well as natural family planning methods.
"In 2021, however, the Biden administration decided it would remove the requirement for insurers to cover fertility awareness instruction. The administration did not inform the public of this change, which it is required by law to do, and it completely ignored several objections filed by various groups," the ADF reported.
"If this rule change had stood, the government would have had unlimited discretion to pick and choose which family-planning methods women are entitled to, without any meaningful input from the public. Women who object to abortifacient pills or contraceptives, or have other health reasons to choose fertility awareness-based methods, could have been left unable to afford care."
Thankfully, Dr. Cami Jo Tice-Haroff, a Tyler, Texas based licensed nurse practitioner with a doctorate in nursing practice, became aware of the change while working in nonprofit health programs for vulnerable populations where she provides fertility awareness instruction. When she realized what the Biden administration had done, she knew she had to do something to protect the rights of herself and her clients to choose what was best for their families and not be forced to use methods that violated their beliefs simply because the acceptable alternatives were too expensive.
In May of 2022, ADF attorneys filed a lawsuit on behalf of Dr. Tice-Harouff against the Health Resources and Services Administration (HRSA) of the U.S. Department of Human Services. According to the Administrative Procedure Act, the HRSA is required to inform the public of such a change and respond to the public's comments on the change. The agency did neither, which resulted in harming Dr. Tice-Harouff and her patients in two significant ways.
First, her patients who were seeking natural family planned methods were substantially burdened by the lack of insurance coverage for those methods. Second, when insurance companies reimburse Dr. Tice-Harouff for those services, she donates the proceeds to her nonprofit health clinic which enables her to care for needy families. The sudden elimination of that coverage financially burdened her clinic.
"If fertility awareness instruction is no longer included in the ACA's coverage requirements, women will have to pay health care providers themselves or not obtain the care. This would leave some of the neediest women unable to afford the services that are best for their families, and Dr. Tice-Harouff would no longer be able to help them because of the cost," the ADF explained.
Thankfully, the U.S. District Court for the Eastern District of Texas agreed with Dr. Tice-Harouff and issued a final order on December22 restoring the language that requires coverage of fertility awareness-based methods of family planning for 58 million women.
"Women should not have to suffer financially because they have medical or philosophical reasons for choosing fertility awareness-based methods of family planning," the ADF reports.
"The government tried to ensure only certain methods of family planning were accessible without even giving the public a say. ADF put a stop to that."
© All Rights Reserved, Living His Life Abundantly®/Women of Grace®  http://www.womenofgrace.com