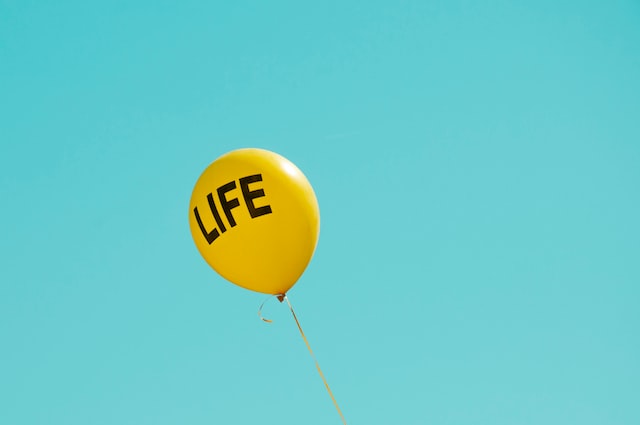 The 2022 midterm elections saw a mixed bag of results for the pro-life movement in America with the right to abortion gaining momentum in some states and losing in others.
According to The New York Times, voters is five states were given options to protect the unborn in their state constitutions. The results showed a unanimous tilt toward protecting the right to abortion over the rights of the unborn.
In Kentucky, voters decided against a measure that would have amended the constitution to state that there is no right to abortion, or to any requirement to fund abortion. With 95 percent of the vote tallied, 52.4 percent voted "no" on the measure and 47.6 voted "yes." However, the fight isn't over yet. Kentucky currently has a total ban on abortions in place thanks to a trigger law that went into effect when Roe was overturned. Abortion cannot resume in the state until the state Supreme Court rules that the state's constitution protects abortion rights.
Citizens of Vermont opted to create a constitutional right to personal reproductive autonomy by a vote of 77.2 to 22.8. This measure is intended to add another layer of protection to abortion rights which are protected under a 2019 state law. Critics of the measure say the language in the bill is overly broad and could allow for late-term abortions.
Voters in Michigan voted to create a constitutional right to reproductive freedom, including decisions "about all matters relating to pregnancy," such as abortion and contraception. The measure passed by a margin of 56.7 to 43.3. This measure goes far beyond keeping abortion legal but also allows abortion to be performed by anyone, at any point in the pregnancy, and for any reason. It also discards state laws regulating quality, safety, and inspections for abortion clinics and removes a parental consent requirement for teens seeking abortions and gender reassignment surgeries.
Montanans voted 52.4 vs. 47.6 against a measure that would have declared any infant born alive, at any gestational age, a legal person entitled to protection, and would criminalize any health care provider who did not make every effort to save the life of the infant after an abortion, labor, or C section. Doctors are concerned that the law will limit palliative care for infants who are born but will not survive, causing many to suffer needlessly.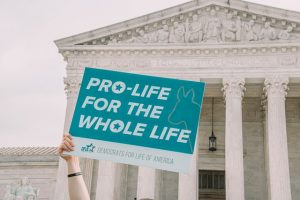 In California, voters approved an amendment to the State Constitution that would protect a person's reproductive freedom "in their most intimate decisions," including the right to abortion and contraceptives. The measure passed 65.0 to 35.0.
As dismal as these results are, the fight for life also saw several victories worth celebrating.
As Brian Burch of Catholic Vote points out, pro-life Catholic J.D. Vance, won a huge victory over pro-abortion Catholic Tim Ryan. Pro-abortion Catholic senate candidate Mark Kelly in Ariizona and pro-abortion Catholic Catherine Cortez Masto in Nevada are also pitted against pro-life Catholic candidates in their states. These races remain too close to call.
Pro-abortion Catholic Sean Patrick Maloney, Chair of the House Democratic campaign efforts, lost his race in NY-18.
Pro-life Anna Paulina Luna also beat out pro-abortion Eric Lynn in Florida's 13th district and Catholic Zach Nunn beat pro-abortion Cindy Axne in Iowa's 3rd district.
Even more critical is what will happen to the pro-abortion movement when Republicans cinch control of the House.
"Republicans are poised to win back the House of Representatives, albeit by a much smaller margin than many expected (8 – 15 seat majority)," Burch writes. "The good news? Biden's abortion dreams are over. Democrat plans to impose the 'Equality Act' and other attacks on parents are DOA. And the FBI may finally have to answer for their political witch hunts and refusal to protect our churches and pregnancy centers."
It's also important to note that in spite of winning all of the ballot issues, governors who signed pro-life laws in Florida, Georgia, Texas, and Oklahoma also won big.
"And consider the road ahead for Biden and the Democrats," Burch continues. "Yes, they did better than people realized. But inflation isn't going away. The economy is already in recession. Investigations are likely to uncover serious crimes. The President is deeply unpopular and in obvious mental decline…and then there's the Democrats' 2024 Senate map, which is, how shall I put it? Brutal. Can Republicans pick themselves up and find the winning formula in 2024?"
Burch offers a quote from the late Henry Hyde to encourage pro-life warriors to carry on:
"When the time comes, as it surely will, when we face that awesome moment, the final judgment, I've often thought, as Fulton Sheen wrote, that it is a terrible moment of loneliness. You have no advocates, you are there alone standing before God — and a terror will rip your soul like nothing you can imagine. But I really think that those in the pro-life movement will not be alone. I think there'll be a chorus of voices that have never been heard in this world but are heard beautifully and clearly in the next world — and they will plead for everyone who has been in this movement. They will say to God, 'Spare him, because he loved us,' — and God will look at you and say not, 'Did you succeed?' but 'Did you try?'"
© All Rights Reserved, Living His Life Abundantly®/Women of Grace®  http://www.womenofgrace.com