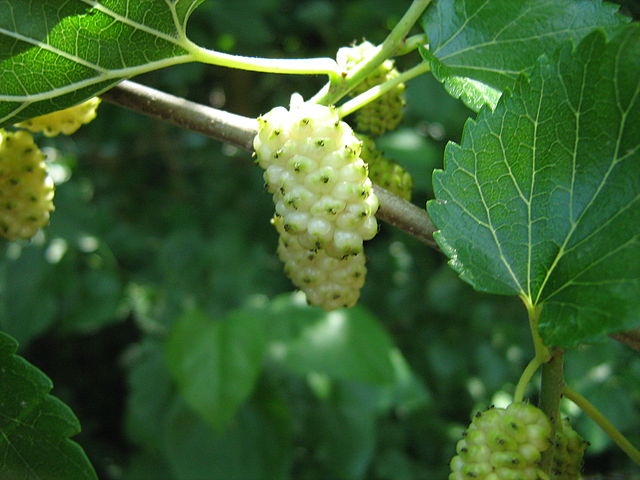 Lori McClintock, the 61-year-old wife of U.S. Rep. Tom McClintock, died from dehydration due to gastroenteritis that was caused by "adverse effects of white mulberry leaf ingestion."
According to Fox News, a coroner's report recently released the findings on the death of Mrs. McClintock, which occurred on December 15, 2021. At her funeral, Rep. McClintock told mourners that she had been "carefully dieting", had recently joined a gym, and was enjoying a new job at a real estate office in Sacramento. On the day before she died, she had been busy wrapping gifts to "make it the best family Christmas ever." The congressman found her unresponsive in their home when he returned from Washington, DC the following day.
The coroner's report said she had complained of an upset stomach the day before her death and ruled her death to be due to dehydration from gastroenteritis caused by "adverse effects of white mulberry leaf ingestion." The coroner reported finding a "partially intact" white mulberry leaf in her stomach. It was not clear how she ingested the herb.
According to Medpage, white mulberry was touted by Dr. Oz as being the "newest health sensation" and is used by many as a way to control the appetite and lose weight. The supplement is commonly available in soft-gel capsules, powder, tablets and liquid extracts and is available as an herbal supplement on-line, over the counter, or from practitioners of naturopathy and alternative medicine.
"Traditionally, white mulberry has been consumed as an extract," said Pieter Cohen, MD, of Cambridge Health Alliance, who studies supplement safety. "Meaning, you put the leaves in water or some other substance, and then you use that extract fluid to treat various conditions. It's been used for years," Cohen told Medpage.
Various parts of the mulberry tree, which is native to China, including the root bark and leaves, have been used as a pain reliever, sedative, diuretic, and expectorant, as well as to reduce blood pressure. It has been used in traditional Chinese medicine for over 4,000 years and is currently recognized as a food and medicine by the Chinese Ministry of Health and the Taiwaneses Burearu of Food Safety.
Some research has suggested that mulberry leaf extract can lower blood glucose and reduce insulin response levels, which is why researchers are interested in evaluating it for use in the treatment of people with type 2 diabetes. However, according to one study,  "the interpretation of the clinical relevance of the effects of ME [extract] has been challenging due to limitations including study design and small numbers of subjects," and called for "more high-quality randomized controlled trials."
The side effects of this supplement are considered minimal according to various studies and include nausea, diarrhea, and sometimes dehydration.
"I'm not aware of any safety concerns about the use of white mulberry," Cohen told Medpage. "So, I would be shocked if this was just someone who was using a white mulberry extract and became sick and died from it."
However, in reference to the "partially intact" leaf found in the stomach of Mrs. McClintock, he noted that ingesting the leaves themselves isn't common.
The problem with supplements is that they are regulated by the FDA as a food rather than as a pharmaceutical which means they do not undergo testing as rigorous as would be required for a drug.
Senators Dick Durbin (D-Ill) and Mike Braun (R-Ind) are pushing for legislation to increase oversight into the supplement market, but the present laxity in policy can and does result in mislabeled and/or tainted products being sold to the public. This is particularly true of weight loss products which rank among the most high-risk supplements on the market. The FDA maintains a list of over 200 weight loss supplements and detoxes that were found to be tainted with hidden ingredients.
As Cohen warns, "some things that are purportedly sold as botanical supplements are not what they appear to be," he added. "They can contain the wrong plant and they can also contain untested and unproven drugs. And those substances, especially in combination, can be powerful enough and dangerous enough to kill people."
© All Rights Reserved, Living His Life Abundantly®/Women of Grace®  http://www.womenofgrace.com