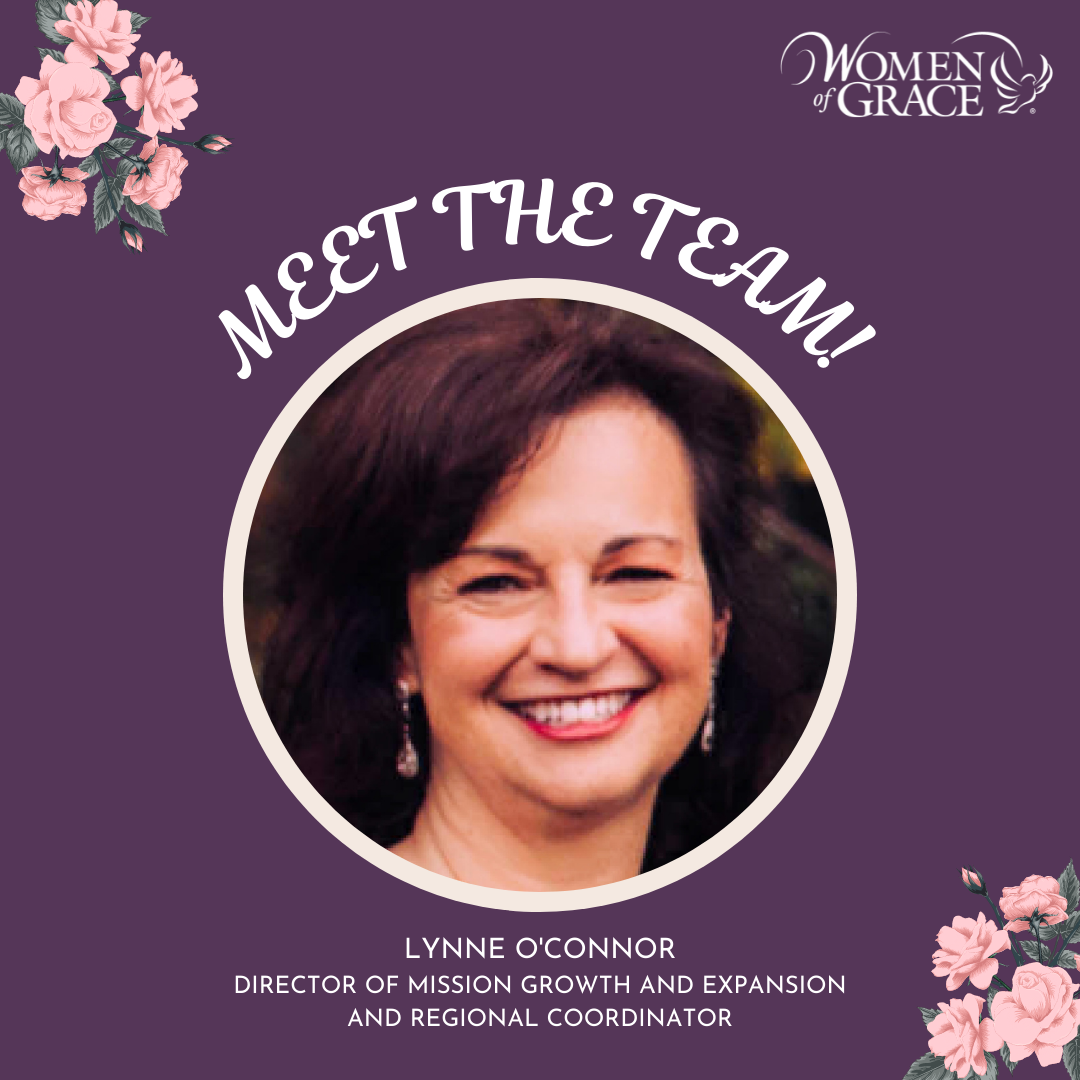 It's time to meet the team that makes Women of Grace the impactful apostolate that it is!
Today we're featuring Lynne O'Connor, Director of Mission Growth and Expansion, and Regional Coordinator. We hope you enjoy learning more about Lynne from her answers to the questions below.
1 How long have you been on the Women of Grace team and how did you begin?
"I joined the staff just a few months ago (March 2022) but I've been involved with Women of Grace for over a decade as a facilitator of the Full of Grace Foundational Study and also as a Regional Coordinator in Massachusetts."
2 What do you love best about Women of Grace's apostolate?
"There's so much that I love about our apostolate! At the top of the list is the support we provide women on their spiritual journey along with the community of "sacred sisterhood" that develops through our programs."
3 What is your favorite devotion?
"The Holy Rosary and the Divine Mercy Chaplet are my favorites and essential components of my daily life."
4 Who is your favorite saint?
"I especially love Our Mother the Blessed Virgin Mary! I also have a strong devotion to many other saints including St. Joseph, St. Francis de Sales, St. Padre Pio, and St. Mother Teresa of Calcutta."
5 If you could have lunch with Jesus today, what would you want to talk about?
"So many things! I'd like to hear his perspectives on the Church today and our mission in 'aiding humanity in not falling.' Also, I'd ask specifically what I need to most focus on to grow in holiness and to better serve Him."
© All Rights Reserved, Living His Life Abundantly®/Women of Grace®