By Susan Brinkmann, OCDS
Staff Journalist
A state court in Illinois delivered a decisive victory to pro-life pharmacists in Illinois when it struck down a state law that compels pharmacy owners to dispense Plan B and other forms of emergency contraception, even when doing so violates their religious moral beliefs.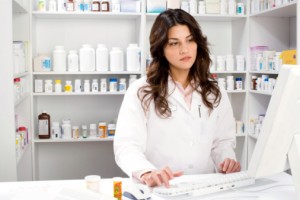 LifeNews.com is reporting that the April 5 ruling is being seen as a sweeping victory for pro-life pharmacy owners in the state after a legal battle that has lasted six years.
The complaint brought by two pharmacists, Luke VanderBleek and Glenn Kosirog, alleged that then Gov. Rod Blagojevich violated the conscience rights of pharmacists and pharmacies by requiring them to dispense "emergency contraception" against their religious convictions.
In his ruling, Judge John W. Belz noted that "The government asserts that this Rule serves a compelling interest in timely access to drugs. Yet the government concedes that it had never done anything to advance its asserted interest prior to April 2010. Even as to emergency contraception, the Court heard no evidence of a single person who ever was unable to obtain emergency contraception because of a religious objection."
He also noted that the law was improperly aimed only at pharmacists and pharmacies holding religious convictions.
Francis Manion is Senior Counsel for the American Center for Law and Justice and served as co-counsel for the two pharmacy owners, Luke VanderBleek and Glenn Kosirog, who brought the complaint.
"Today's decision is a major victory for the rights of conscience," Manion said. "After six long years of litigation, our clients have finally prevailed against a state government determined to coerce them and all pro-life pharmacists into violating their deeply held religious beliefs or give up their livelihoods.  Judge Belz's decision makes clear that both Illinois state law and the First Amendment will not permit this. This country was founded by people with a strong commitment to religious freedom. That's why freedom of religion is the first freedom protected in the Bill of Rights. For government at any level to try to run roughshod over that freedom is to abdicate the government's primary responsibility."
Officials with Americans United for Life also commented on the legal victory.
"There is a widespread attack on conscience in America," said AUL president Charmaine Yoest. "But today an Illinois court ruled that the state cannot target pharmacists simply because of their religious beliefs."
The ruling is expected to be appealed.
© All Rights Reserved, Living His Life Abundantly®/Women of Grace®  http://www.womenofgrace.com