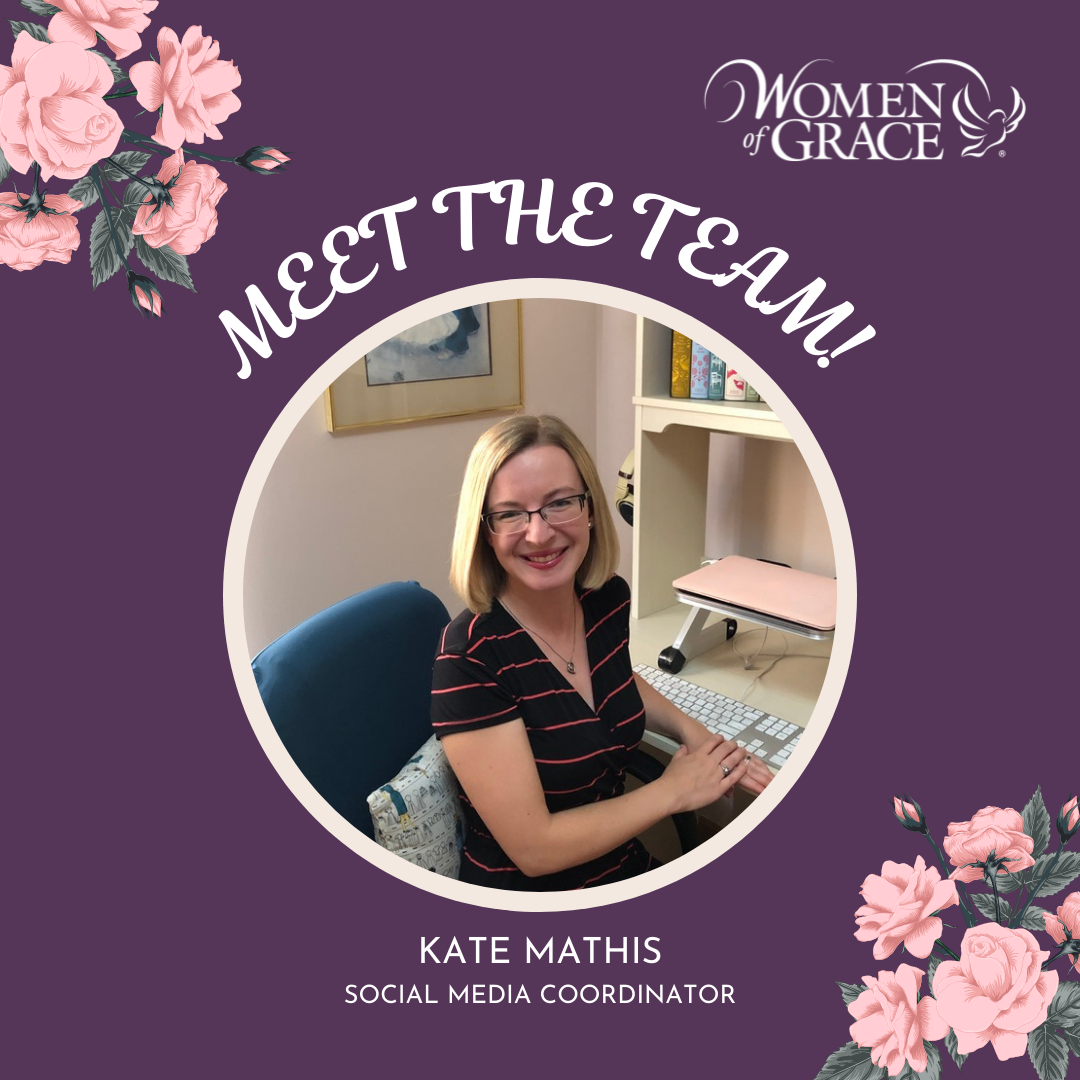 It's time to meet the team that makes Women of Grace the impactful apostolate that it is!
Today we're featuring Kate Mathis, our Social Media Coordinator. We hope you enjoy learning more about Kate from her answers to the questions below. Stay tuned for regular "Meet the Team" features!
1 How long have you been on the Women of Grace team and how did you begin?
"I've been working with Women of Grace for about a year and a half. I started a business helping Catholic businesses and apostolates with their marketing efforts and Women of Grace was at the top of my list of dream apostolates to work with! I reached out to them and they've made me feel so welcomed."
2 What do you love best about Women of Grace's apostolate?
"I love that they don't shy away from tough topics or water down the faith. Johnnette and the team live what they preach and they give everything to live for Christ. From an early age, I've loved that I could go to Women of Grace with my questions and get answers and resources I can trust. At our events, I've also seen firsthand how women are touched by Women of Grace in learning to live authentic femininity and aim high to become saints."
3 What is your favorite devotion?
"My favorite devotion is praying something similar to the Liturgy of the Hours with the Magnificat publication. I also especially love adoration."
4 Who is your favorite saint?
"My favorites saint sisters are St. Joan of Arc, St. Zélie Martin, St. Gianna Beretta Molla, St. Thérèse, St. Margaret Clithrow, and St. Elizabeth of the Visitation."
5 If you could have lunch with Jesus today, what would you want to talk about?
"I'd want to talk about suffering and why God physically heals in some situations and not in others. And just to know if He's proud of me!"
© All Rights Reserved, Living His Life Abundantly®/Women of Grace®