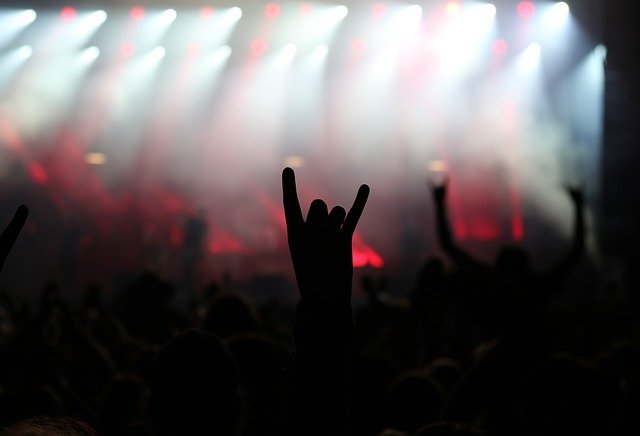 It's all so predictable – the week before Easter and it's either the release of an outrageous film about Jesus being married or the annual Easter Sunday Hunky Jesus and Foxy Mary contest sponsored by the witless Sisters of Perpetual Indulgence – now it's Satan Sneakers that come equipped with pentagons and a drop of real human blood in the soles.
According to the New York Times, the latest example of bigotry to emerge from our "tolerant" culture is being marketed by a gay hip-hop artist named Lil Nas X. It's a pair of limited-edition Nike Air Max 97s that contain 60 cc's of red ink and a drop of real human blood in the soles.  The black and red sneakers sport a bold golden pentagram and on the laces and an upside down cross on the tongue tab. The company that is marketing the shoes, the Brooklyn-based MSCHF, is only releasing 666 pairs of the shoes, each of which will contain a drop of blood from one of their six employees that is mixed in with the ink that fills an air bubble in the sneaker. The price? A whopping $1,018 per pair.
The shoes, which went on sale yesterday and sold out "within seconds"  is tied to the theme of Lil Nas X's music video for his new song, "Montero (Call Me By Your Name) in which he descends into hell, seduces a devil and performs a fiery lapdance on Satan's lap. In the end of the video, Lil Nas X snaps Satan's neck and puts his horns on his own head to make himself in a kind of god. The lyrics to the song aren't much better, filled with expletives and lewd references to gay sex.
Nike, who was none too pleased with how their product was being distorted and the ensuing PR nightmare it caused, is now suing MSCHF.
"Nike filed a trademark infringement and dilution complaint against MSCHF today related to the Satan Shoes," Nike told Fox Business in a statement.
"We don't have further details to share on pending legal matters. However, we can tell you we do not have a relationship with Lil Nas X or MSCHF. The Satan Shoes were produced without Nike's approval or authorization, and Nike is in no way connected with this project."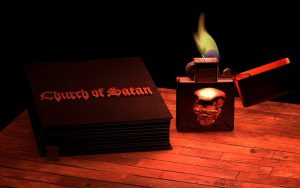 Regardless of the legal mess the company is now facing, the Church of Satan was quick to express their support of the sneakers, tweeting "Hook us up with a pair, fam."
Support for the sneakers was far outpaced by condemnation, however. As Entertainment reported, Trevor Lawrence, the presumptive No. 1 pick in the upcoming NFL draft slammed the shoes in a tweet: "Line has to be drawn somewhere. Smh."
South Dakota Governor Kristi Noem was quick to condemn the shoes and called out Lil Nas X for launching the shoes and such a vile video on Palm Sunday.
"This is outrageous, disgusting and perverted, and on Palm Sunday no less," the governor tweeted. "Somehow @lilnasx thinks Satanic worship should be mainstream and normal. I don't think there are better candidates to cancel than Lil Nas X and these shoes."
She went on to tweet: 'Our kids are being told that this kind of product is, not only okay, it's 'exclusive.' But do you know what's more exclusive? Their God-given eternal soul. We are in a fight for the soul of our nation. We need to fight hard. And we need to fight smart. We have to win."
Basking in his newfound notoriety, Lil Nas X was quick to mock her and tweeted in return, "Ur a whole governor and u on here tweeting about some damn shoes. Do ur job!"
She responded with a tweet quoting Mathew 16:26, "What good will it be for someone to gain the whole world, yet forfeit their soul?"
As the furor over the shoes gained steam, Lil Nas X decided to come with an apology which was actually a foil that ended with a link to his video.
This is particularly outrageous because Lil Nas X's audience are basically children. "i made the decision to create the music video," he tweeted Friday in response to a critic. "i am an adult. i am not gonna spend my entire career trying to cater to your children. that is your job."
On Saturday, the day before Palm Sunday, he berated his critics and blamed them for his behavior. "i spent my entire teenage years hating myself because of the (expletive) y'all preached would happen to me because i was gay. so i hope u are mad, stay mad, feel the same anger you teach us to have towards ourselves."
Sadly, this twisted marketing campaign, which never should have seen daylight, is now able to influence many defenseless children who will be seduced into believing that dabbling in gay sex and Satan are cool and trendy and a great way to be the popular kid in school.
And we all know who stands to benefit most from that misguided idea.
Let us keep Lil Nas X, and the dear children who are being misled by his brokenness, in our prayers.
© All Rights Reserved, Living His Life Abundantly®/Women of Grace®  http://www.womenofgrace.com