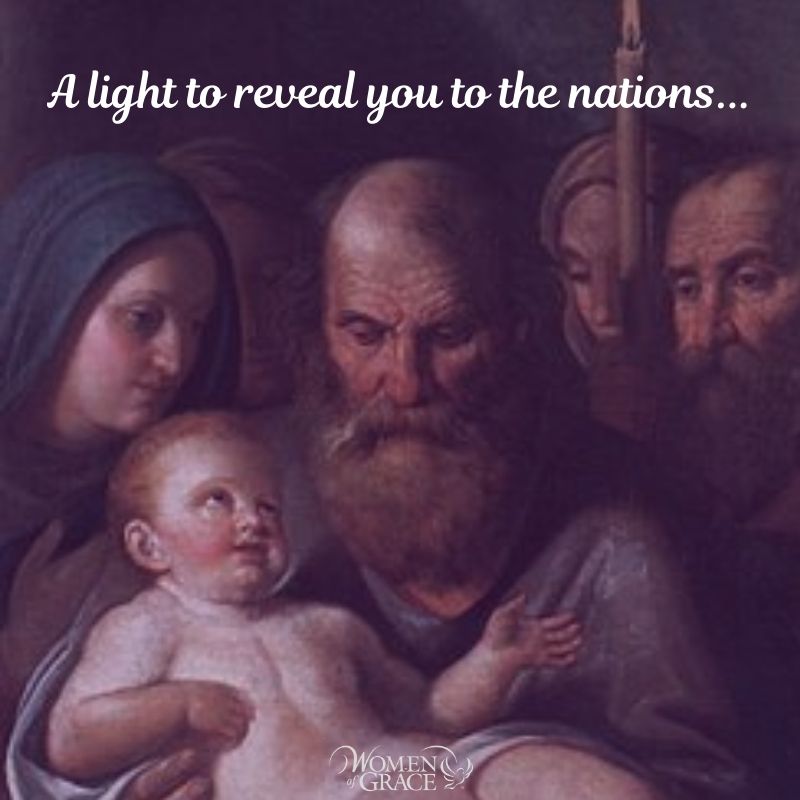 Most of us know that today, February 2nd, is the celebration of the Feast of the Presentation of the Lord. But did you know that today is also the Feast of the Purification of the Blessed Virgin Mary, which is known as Candlemas?
Candlemas is the 4oth day after Christmas. It is an ancient Feast that commemorates Mary and Joseph's obedience to the Mosaic law in presenting Our Lord Jesus in the temple. On this same day, Our Lady presented herself in obedience for the ritual of purification.
A custom within the Latin Rite includes the blessing of candles on this day. The candles point towards Simeon's response to seeing the Christ Child, when he cried:
Lord, now you let your servant go in peace;
your word has been fulfilled:
my own eyes have seen the salvation
which you have prepared in the sight of every people:
a light to reveal you to the nations
and the glory of your people Israel.
                            -Luke 2:29-32
It also points to the coming of Easter, when we receive the Paschal Candle and celebrate the resurrection of Jesus, the Light of the Word, who conquers darkness and death for all eternity.
Let this day be a reminder to us that no matter how dark things appear around us, Jesus IS the LIGHT of the World. May His light fill us with hope so that we can be a source of light to others.
Please join us for this special Women of Grace Rosary Crusade for Life today at 4PM ET and recruit others to join us.
Pick up your weapon, the Rosary, and pray with us!
———–
Click the image below to join and if you've already registered, you should receive a reminder link directly from Zoom. Please be sure to share the information below with your friends and family!