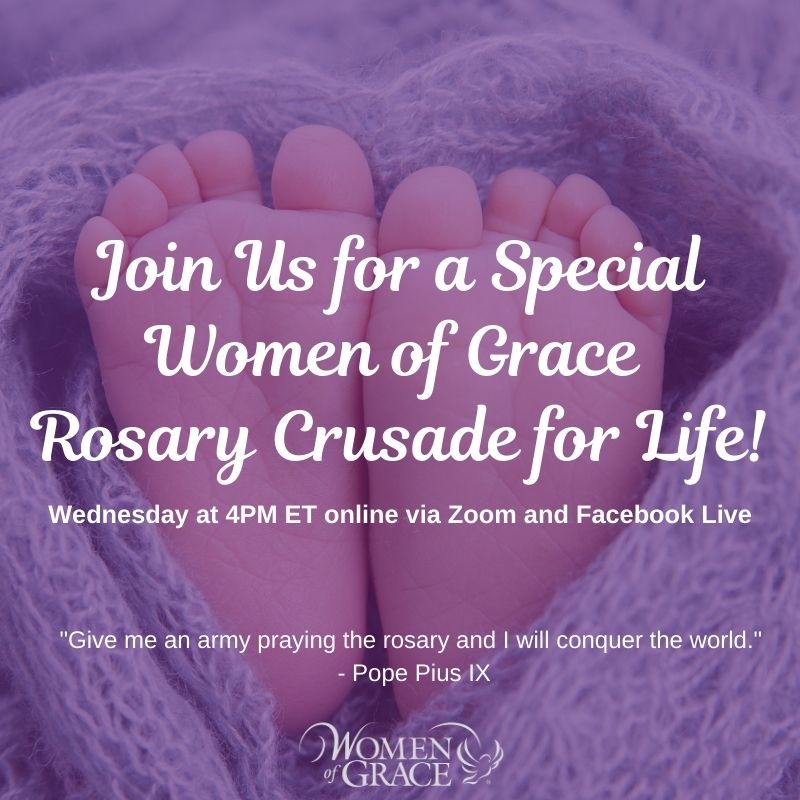 Last Friday, January 22nd, marked the 48th anniversary of the Roe v. Wade decision, which made abortion legal in all 50 states.
During today's Women of Grace Rosary Crusade, we will intercede in a special way for life. We will be praying for those who have lost their lives and those who have been traumatized by abortion. Thank you in advance for praying with us.
We offer you this homily given by Most Reverend Samuel J. Aquila, Archbishop of Denver, during their Diocesan Respect Life Mass on January 23rd. It is sure to inspire you.
There are also many ways that you can virtually participate in the March for Life and other pro-life activities being sponsored by the USCCB. Click here and here for details.
Please join us for this special Women of Grace Rosary Crusade for Life today at 4PM ET and recruit others to join us.
Pick up your weapon, the Rosary, and pray with us!
———–
Click the image below to join and if you've already registered, you should receive a reminder link directly from Zoom. Please be sure to share the information below with your friends and family!