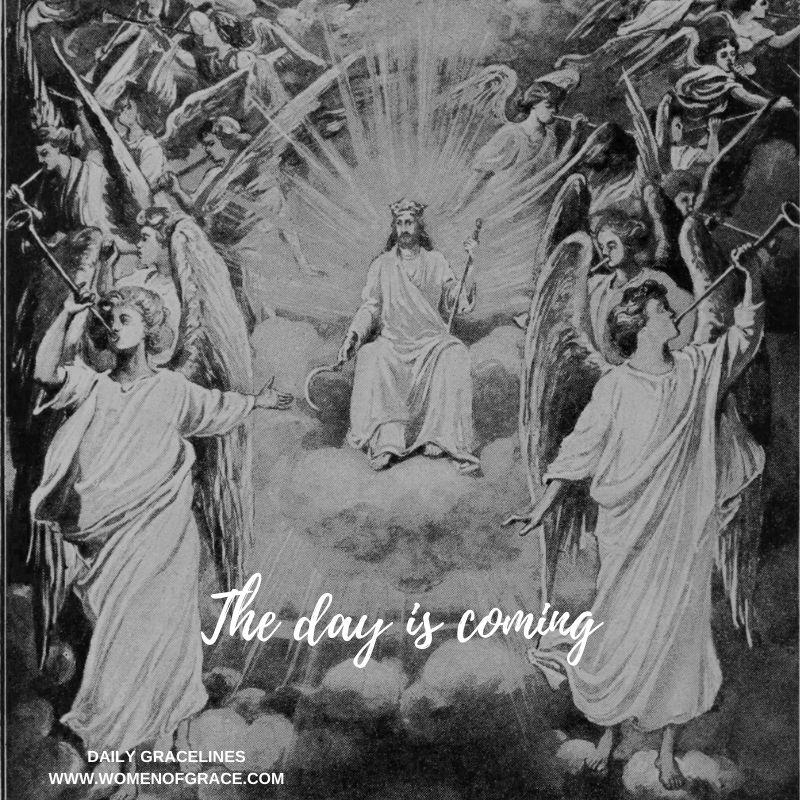 November 17
"Lo, the day is coming, blazing like an oven,
 when all the proud and all evildoers will be stubble,
 and the day that is coming will set them on fire,
 leaving them neither root nor branch,
 says the LORD of hosts.
 But for you who fear my name, there will arise
 the sun of justice with its healing rays."
-Malachi 3:19-20
For Reflection:
We long for the day when Jesus will come in all His glory and all will know that He is Christ the King. But for now, we must endure a world that is largely opposed to Him. Where do you find strength to persevere?
If you enjoy Daily Gracelines, please prayerfully consider making a donation to support and sustain our apostolate so that we may continue to provide this and all of our resources designed to nourish and grow your Catholic faith.
DONATE