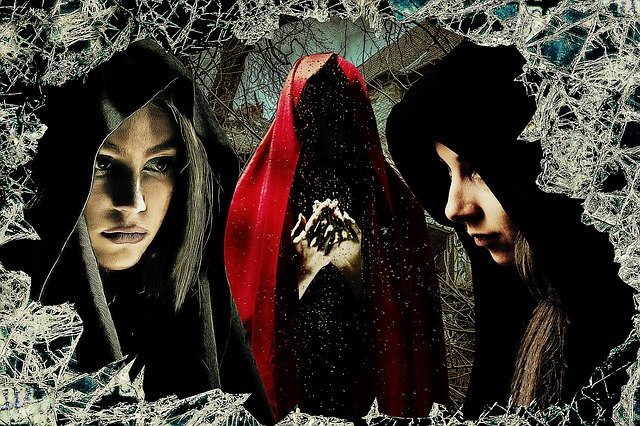 The teen fascination with witchcraft is being sustained by a batch of new releases aimed at making sure this dangerous feeding frenzy continues.
The following are just a few examples of the books that are hitting the teen scene in 2020:
When We Were Magic, by Sarah Gailey, (Simon Pulse, 2020) is a book about six LGBTQ girls with magical powers. Goodreads describes the book as starting "with a bang when high school senior Alexis accidentally explodes a boy with magic on prom night. And that's just what happens on page one. Follow along as her magical girl gang proves the saying that real friends will always help you hide a body, no questions asked." It gets rave reviews from teens.
Witches of Ash and Ruin by E. Latimer (Little, Brown Books for Young Readers, 2020) is set in a conservative Irish town and tells the story of a 17-year-0ld girl who is struggling to cope with OCD, being outed as bisexual, and the return of an absent parent. "But all that really matters to her is ascending and finally, finally becoming a full witch…" Another coven moves in and a local witch turns up dead, which lends a kind of murder-mystery vibe to the book. Teens who reviewed the book loved it.
We Ride Upon Sticks by Quan Barry (Pantheon Books, 2020) is about a High School girls' hockey team that makes a pact with the devil in order to enjoy a winning season. They record their misdeeds in a notebook with a picture of Emilio Estevan on the cover and begin to refer to the devil they're serving as "Emilio." As one reviewer described, "they all start to wonder if witchcraft is really about taking up space in a world that wants to keep you small. As Emilio pushes them further down the path of darkness, readers will cheer them on because what they're really doing is learning to be fully and authentically themselves." This book was ranked as one of TIME's "Must Read Books of 2020".
In case you thought sorcery was just for girls, the following books are aimed at inviting boys into the world of witchcraft.
Cemetery Boys, by Aiden Thomas (Swoon Reads, 2020). This book is about a Latino boy named Yadriel whose family "has problems accepting his true gender." In order to prove that he's a true brujo (sorcerer) he performs a ritual and accidentally summons the ghost of a classmate who doesn't know he's dead or how he died. Barnes and Noble describes the book as "Part paranormal fantasy, part mystery, part slow-burn romance, Cemetery Boys is a must-read for lovers of all genres." Entertainment Weekly went so far as to call the book "groundbreaking."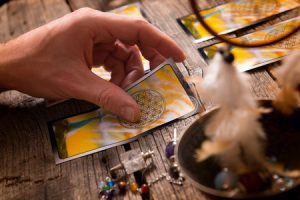 The Fascinators by Andrew Eliopulos (Quill Tree Books, 2020) is about a high school senior named Sam, who thinks he's in love with another boy, and who can't wait to move out of his small town for a place where he won't be frowned upon for practicing magic.
For those young people who are more interested in "how to" books than novels about witches, there's a whole new crop of books to satisfy their appetite.
Year of the Witch by Temperance Alden (Weiser Books, 2020) is the #1 Bestseller in Amazon's New Age Goddesses category. Alden, who runs the Wild Woman Witchcraft online community and claims to love teaching folk witchcraft to the next generation, guides readers into creating "their own intuitive practices in harmony with the climate, culture, and local spirits where they live."
Witchcraft for Healing: Radical Self-Care for Your Mind, Body and Spirit by Patti Witington (Rockridge Press, 2020), calls itself a "guide to unlocking magic's transformative, empowering nature, and finding spiritual, emotional, and physical healing in all aspects of your life." Readers are invited to "explore dozens of simple spells and remedies like crafting an incense blend for prosperity, mixing oils for community unity, or brewing a healing herbal tonic." Author Patti Witington, who first embraced pagan spirituality in 1987, is a licensed pagan clergy and educator in her local pagan community.
Seasons of the Witch: Samhain Oracle by Lorraine Anderson and Juliet Diaz (Rockpool Publishing, 2020) celebrates Samhain, a feast associated with the harvest and Halloween, which is believed by pagans to be a time when the barriers between the material and spirit world break down, allowing more communication with spirits. The book comes with a deck of 44 cards and instructions on how to use them for divination. Anderson claims to have a decade of experience as a practitioner of the "magical and earth-based arts," and Diaz boasts of a being a descendant of a long line of witch healers from Cuba.
Wishcraft: A Complete Beginners Guide to Magickal Manifesting for the Modern Witch (Hay House , 2020) offers "simple, accessible spells and rituals for the modern woman who wants to stop wishing for a better life and start magically manifesting it – right now." The book offers spells, recipes and rituals "to make all of your dreams come true." It was written by Sakura Fox who boasts of being an author, entrepreneur and witch and the founder of WishCraft Academy, an online resource for women who "want to explore the world of magickal manifesting" without complicated spells and rituals.
This is just the tip of the iceberg. Dark literature continues to infest children and young adult reading lists. The vigilant parent needs to be aware of the kind of books that could be falling into the hands of their children, either in school or after school. For those who suspect their teen is participating in witchcraft, this blog gives parents helpful advice on how to understand and deal with this problem.
© All Rights Reserved, Living His Life Abundantly®/Women of Grace®  http://www.womenofgrace.com
Women of Grace® has compiled a library of over 1400 articles on New Age and occult related material and has been offering them to the public for more than a decade – at no charge! If you appreciate our research, please prayerfully consider making a donation to support this vital work! Click here to donate!