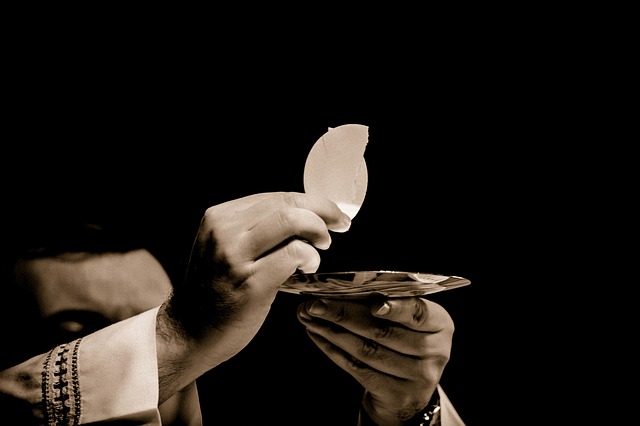 Bishop Thomas J. Paprocki of the Diocese of Springfield, Illinois has issued an official decree declaring that any Catholic politician who voted for a pair of radical pro-abortion laws recently passed in the state must refrain from receiving Communion until they have been reconciled with Christ and the Church.
The National Catholic Register is reporting on the decree that specifically names Illinois Senate President John Cullerton and Speaker of the House Michael J. Madigan who facilitated passage of the Reproductive Health Act of 2019 which is considered one of the most radical in the nation.
The two lawmakers are informed that they "are not to be admitted to Holy Communion in the Diocese of Springfield in Illinois because they have obstinately persisted in promoting the abominable crime and very grave sin of abortion as evidenced by the influence they exerted in their leadership roles and their repeated votes and obdurate public support for abortion rights over an extended period of time."
They only way they can be readmitted to Holy Communion is after they have "truly repented of these grave sins and furthermore have made suitable reparation for damages and scandal, or at least have seriously promised to do so, as determined in my judgment or in the judgment of their diocesan bishop in consultation with me or my successor."
This decree also extends to any Catholic politician who willfully supported this bill.
"Moreover, I declare that Catholic legislators of the Illinois General Assembly who have cooperated in evil and committed grave sin by voting for any legislation that promotes abortion are not to present themselves to receive Holy Communion without first being reconciled to Christ and the Church in accord with canon 916 of the Code of Canon Law."
The bishop's move is being widely applauded by Catholics around the country, especially because of the extreme nature of the state's new abortion law. It not only declares abortion to be a "fundamental right," it also removes all state laws regulating abortion clinics, waiting periods, and even a ban on the partial birth abortion ban. In addition, it lifts criminal penalties for performing abortions and prevents the state from passing any further abortion regulation. It also mandates that all private health insurance plans cover elective abortions and eliminates reporting requirements, including regulations requiring the investigation of maternal deaths due to abortion.
In an interview with the Register, Bishop Paprocki expressed disappointment with Catholic politicians who publicly embrace their faith in order to attract Catholic voters, "but they seem then to have taken this position that they know better than the Church," he said. "And, in fact, it seems to be the goal of some of them, that they're going to force the Church to change her teaching on these matters."
He also stressed that the decree is not a "punishment" but is issued out of sincere concern for the souls of these politicians.
"I'm concerned for the salvation of the souls of these politicians who are voting and promoting legislation that is gravely sinful," he told the Register. "But I'm also as a shepherd of souls concerned about the scandal that they are giving to other people who, if we don't respond appropriately, they're looking at this saying, 'Well, the bishops not saying anything. So I guess it's maybe not that bad.' And that's very scandalous, not only for the politician to be doing that, but also for the bishop's inaction, in a sense. And what kind of message is that giving?"
Sadly, House Speaker Michael Madigan already responded in a very public, and very negative, way to the bishop's decree, saying that even though he was warned that he would be banned from Communion if he allowed debate and voted on the bill, "I believe it is more important to protect a woman's right to make her own health care decisions, including women who become pregnant as a result of rape or incest. With women's rights under attack in an increasing number of states across the country, Illinois is now a leader in making sure women are protected and their rights are upheld."
Even worse, the controversial Father Michael Pfleger, with St. Sabina Church in the Archdiocese of Chicago, made it a point to say that all are welcome at his table and that he intends to address the issue during this Sunday's service.
We can only pray that the Lord, in His infinite Wisdom, will give light to those who, in their haste to be politically correct, have become blind to the plight of the unborn. Lord, that they may see the error of their ways and return to you for forgiveness and healing!
© All Rights Reserved, Living His Life Abundantly®/Women of Grace®  http://www.womenofgrace.com